On The Table Read, "The Best Book Reader Magazine in the UK", A Twisted Crow is the upcoming third novel in the fantasy series by Betty Valentine, following A Twist Of Starlight and A Twist In Stone.
Written by Betty Valentine, 'A Twist of Starlight' and its follow-up, 'A Twist in Stone' are compelling stories that reveal secret worlds alongside earth. Interwoven with Arthurian legend, LGBT themes and compelling myth, the novels begin with a simple walk on a midsummer's eve that ends in chaos, with dryads, pixies and elves spilling from the shadows, and one man's realization that his father – and his mates – are not quite what they seem…
"A Twist…" Series
Author Betty Valentine is fascinated by secrets. Ordinary people living twilight lives alongside their families and friends, other worlds that exist in darkness and folks like the main characters of her startlingly unique trilogy, who hide their true natures from their loved ones.
'A Twist of Starlight' introduced Valentine's invention, the 'Evolutionary Elevator', which posits that supernatural creatures can pass as human beings, since they started in the same room as human beings, but got out at a different floor! That concept, along with the humour and tragedy that infused the first novel, intrigued readers so much that Valentine wrote a second novel, 'A Twist in Stone' and is hard at work on the third.
A Twist Of Starlight
A simple story about spending a few days up the mountain with the people you love. Your widowed dad and his mates: Skirt chasing Marc, tiny cigar chewing Bernie and wizened drunken Hugh. The fun really starts when you discover that not everyone in your life is who or what you always thought they were.
David Freeman thought that he would surprise everyone with a visit, he was wrong but they sure as hell ended up surprising him!
A Twist In Stone
Five years on from the events up the mountain, life has settled down for David and his family, if you call doing dental check-ups on a polo addicted unicorn settling down.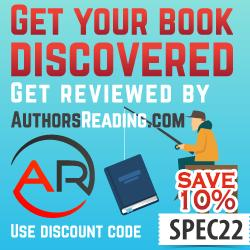 A new case puts them on the trail of a spectral beast, which is Marc's worst nightmare, meanwhile Jon has his own battle to fight.
Along the way they meet several old faces and one or two new ones. There is a serial killer at large, and something keeps needling away at them in the background.
It is all in a day's work for the boys as Jonny Greeneyes and friends find themselves heading off on a brand-new adventure.
Betty Valentine
"'A Twist of Starlight' is a short book, introducing the characters and setting the stage for the action, which rockets away in the second half," says Valentine. "I think readers quite appreciate a slow burn, but once the books get going – well, they won't be able to stop turning the pages. Or so I've been told!"
Continuing, "The second book really delves into the themes that are close to my heart – the idea of hidden worlds, and how people could live two lives – one as an ordinary human and one as an isolated supernatural being. Although grounded in magic, this theme is a universal one – we've all felt as if we don't fit in at one time or another."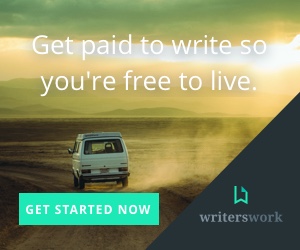 Betty Valentine lives in the UK Channel Islands. An author and poet, she has three published novels and is working on a fourth, together with multiple short story contributions to anthologies, and articles in two works of non fiction. She has always enjoyed reading myths and legends and is particularly fond of anything to do with King Arthur and his knights.
When not writing, Betty is someone's wife, a mum, granny and eccentric cat-loving aunt.
Find more now:
Amazon UK: https://amzn.to/3MhFJ4A
'A Twist in Stone' is available now:
Amazon UK: https://amzn.to/3OpUcNH
The hotly anticipated third novel in the trilogy, 'A Twisted Crow' will be released soon.
Donate to support The Table Read
We strive to keep The Table Read free for both our readers and our contributors. If you have enjoyed our work, please consider donating to help keep The Table Read going!

Processing…
Success! You're on the list.
Whoops! There was an error and we couldn't process your subscription. Please reload the page and try again.