On The Table Read, "The Best Book Reader Magazine in the UK", author A.E.S. O'Neill talks about his new book, Even A Pandemic Can't Stop Love And Murder, and what inspired his story.
Written by JJ Barnes
I interviewed A.E.S. O'Neill about his life and career, what inspired him to start writing, and the creative writing process that went into his new book, Even A Pandemic Can't Stop Love And Murder.
Tell me a bit about who you are.
My life was always one of reconciling contradictions. For starters, I grew up going to a private Quaker school paid for by the money my father made working for the mob. The road to today has carried several decade's worth of experiences, from film school to professional writing, public speaking, and travel blogging (www.outspokentraveler.com), framed by a successful career in the New York City ad industry. Words, language, and communicating ideas were natural abilities I built upon.
My family is loaded with master storytellers and along the way I have met many more; I learned by listening and then wanting to tell my own. Now it has become second nature to gather them up.
Being from a very Irish family gives me a few extra tools, having been exposed from an early age to the natural intermix of love and tragedy and loss, and the ability to capture it so lyrically—it's the black Irish humor that casts light and dark, funny and sad in one tightly wound ball. And finally, there is the ability to weave words so that there are peaks and valleys and lessons to every story.
My childhood shaped what I live and write about. Marked by wiretaps, mob dinners, FBI agents following my father, it was a dark adventure. From an early age, I learned to understand the complexities and dissonance of love, crime, and human behavior that drive right and wrong.
Weekdays were filled with ethics and Quaker principles. Merging contradictions became a part of how I saw the world.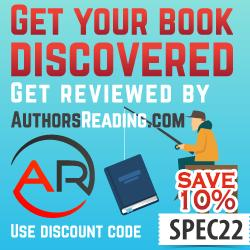 When did you first WANT to write a book? When did you take a step to start writing?
A story that my father told me about a theft from a southern New Jersey mob bank of something incredibly valuable had been scurrying around in my mind for nearly twenty years. My wife gets the honors of lighting the fuse that got me going. "If you want to write it, just write it," she declared. It was then I began to take my father's mob story and evolve it. The love story? I started this book as my wife's husband, and I ended it as a widower. Her secret Self is very much inside one of the characters in this story.
I never wanted to write a "pure" thriller; we are in an age of challenging genres—and reframing this book to contain two individual stories—a crime story and a parallel love story—was what I set out to do. I wanted to create a novel set in 2025 but with characters and dialogue reminiscent of the 1930s' and '40s' movies with that dynamic of snappy patter, the strong juxtaposition of crime, death, and humor—a horrible crime would occur, yet the protagonists would crack a joke. It was very much "The Thin Man" or like Bogey and Bacall: "He almost killed us. We survived! Let's have a drink!"
Did I achieve my goal of reshaping the thriller/romance genre? Hearing from a number of the people who have read it and commented on it, I have found that there are two schools of thought. One is that those who love thrillers tend to focus very much on the crime and the, let's just say, incredibly fastidious and polite psychotic killer. Another group focuses on the love story. I asked two very different readers, "Can you please write me the 10 lines you like the most in the book?"
Not a thriller reader, a Reiki healer responded and quoted 20 lines that had nothing to do with the thriller; they had everything to do with love, healing, and funny repartee. When I asked the same of a thriller reader, they wrote 10 lines that as stand-alones, in particular, would've scared the heck out of you and made your hair rise. So, the story is about love and redemption and it is about good and evil and it is about how good and evil co-exist—how they do not cancel each other out.
How long did it take you to complete your first book from the first idea to release?
Five years, with the first three in fits-and-starts and the last two like a rocket.
What made you want to write Even A Pandemic Can't Stop Love And Murder?
Grief… being broken open so completely that I could not work, sleep, or socialize. I never had any doubts about the writing part; in the last several years, probably due to my professional writing, public speaking, and endless presentations, and finally my travel blog, my spoken and written voices had merged. There are many parts of this novel I recorded and then transcribed… perhaps that's the Irish storyteller talking the tale first. Usually this happened around 1 to 3 in the morning
Once the writing door was unlocked, the story told itself.
Who or what inspired you when creating your Protagonists?
I've always been fascinated by the 1930s crime romps, with their tightrope tension of tragedy and humor. Ginger is modeled after Ginger Rogers, her hero; she's a strong, been-around-the-block, independent character. And Alby, though not dapper like Fred Astaire, is more like a Bogart—quick but measured.
Who or what inspired you when creating your Antagonist?
I think he may be a Golem. While there are so many ancient and modern interpretations of this, the most resonant is: an unformed human endowed with life. This lead antagonist is also a broken human—but he lives in an ill-formed version of human reality, neither moral nor immoral but amoral. Human values do not apply and that just seems natural to who he is. For this character, there is no evil, as in there is no good… it just "is."
Do you have a particular method of writing?
This is how my writing works: I close my eyes and listen. Where are they? What are they doing and saying? I can see them going through their days. If I listen really closely, especially at night when writing is easiest, that membrane is thinner, and I hear them. At that point, I am the scribe. I just need to make it resonate with readers through the choice of words to capture what I see and hear.
What is the inciting incident of Even A Pandemic Can't Stop Love And Murder?
I think of this as three storylines weave in and out of each other, made up of character, crime, and love. The prequel introduces Alby, the main character; it describes a life-stopping experience while he was abroad working as a contractor in Iraq in 2024. Then onto the mob bank and the theft that could ruin it, which sets the plot in motion. Then, like a left hook, Ginger, the love interest, appears and the healing of two broken people begins.
What is the main conflict of Even A Pandemic Can't Stop Love And Murder?
According to the genre, it would be the theft at the mob bank and the consequences that unfold from there. It may move like a thriller, but it has a lot of healing in it.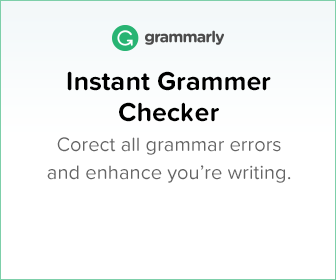 Did you plot Even A Pandemic Can't Stop Love And Murder in advance, or fly by the seat of your pants and write freely?Did you plot Even A Pandemic Can't Stop Love And Murder in advance, or fly by the seat of your pants and write freely?
All art is craftmanship, and that is truly a joyous grind. In writing this, I was guided. There is a strong spiritual component to the creation of this book and others that are waiting. I am very fortunate. So, it was freely written; it just flowed. Interpreting the character's reality into engaging language was hard work. That is the joyous grind. All three of their stories/novels have already played out in my inner mind's eye.
Did you get support with editing, and how much editing did Even A Pandemic Can't Stop Love And Murder need?
I found Rosie Pearson through another author she had worked with. An amazing editor, she is also a long-time Reiki teacher and healer. Rosie resisted the idea of doing a thriller; she said that she didn't want those kinds of thoughts in her mind. Frankly, I don't blame her. I talked with her for nearly an hour. We discussed the larger themes that were wrapped inside the thriller genre. Once again, life and death, love and redemption. The idea of broken people finding the means to heal, whether it is with family or in love, love lost, love found. Those were the themes. And that is what won her over… that and that both of us knew that she had to be the one to edit these books.
Rosie was very kind when I finally sent it to her. Her editing is like having a very wise muse with Track Changes.
What is the first piece of writing advice you would give to anyone inspired to write a story?
Go deep inside yourself, open your mind and heart, and listen, listen, listen really well. Your story will come.
Can you give me a hint about any further books you're planning to write?
This is a three-part series. First is Even a Pandemic Can't Stop Love and Murder, that takes place in southern Jersey. Number two, set in Sedona, Arizona and coming soon, is Even Climate Change Can't Stop Love and Murder. Number three, which takes place on the QM2 during a crossing from Brooklyn, New York to Southampton, England, is Even Bio-Warfare Can't Stop Love and Murder. They center around Ginger and Alby as they face new life-threatening challenges in different places.
Pop all your book, website and social media links here so the readers can find you:
Here is a link to the book/author page: Even a Pandemic Can't Stop Love and Murder | A.E.S. O'Neill
Bio: Even a Pandemic Can't Stop Love and Murder | A.E.S. O'Neill
Twitter: aesoneill
Donate to support The Table Read
We strive to keep The Table Read free for both our readers and our contributors. If you have enjoyed our work, please consider donating to help keep The Table Read going!

Processing…
Success! You're on the list.
Whoops! There was an error and we couldn't process your subscription. Please reload the page and try again.