On The Table Read, "the best book magazine in the UK", author David Blackmore discusses his new book, To The Douro, and being inspired to write his Wellington's Dragoon book series.
Written by JJ Barnes
I interviewed author David Blackmore about his life and career, what inspired him to start writing the Wellington's Dragoon series, and the work that went into his latest release, To The Douro.
Tell me a bit about who you are.
I'm a retired museum professional, I spent 26 years with the Royal Armouries, mostly as their Registrar, I have been a reenactor since 1973, I'm a rider, the author of four non-fiction books, and I have a PhD in military history.
When did you first WANT to write a book?
I can't remember. It was an idea that was always at the back of my mind.
When did you take a step to start writing?
In the mid-eighties I gave a lecture to the Arms and Armour Society, and my first non-fiction book, Arms and Armour of the English Civil Wars, came out of that.
With regard to fiction, I tried to write a science fiction novel, but got nowhere with it. Then I joined a local writing group, which is interested in all aspects of the written word, not just the act of writing.
Back in 2019, however, we set ourselves the challenge of writing a first page for a book. The group wanted to know what happened next with mine, so I wrote a short story. They liked that as well, and that gave me the encouragement to have a go at a complete novel.
How long did it take you to complete your first book from the first idea to release?
It's been about two and a half years from start to release, but the book took about a year. The rest of the time has been trying to get it published, and writing the second book in the series.
How long did it take you to complete your latest book from the first idea to release?
The second book in the series should be out later this year. It's already finished, so, again, a year to write it.
Focusing on your latest release. What made you want to write To The Douro?
As I said, it came from a short story, which was written for fun. I enjoyed it, thought that something more might be possible, and got on with it.
What were your biggest challenges with writing To The Douro?
Getting the historic facts right, and interweaving the story with real events.
Who or what inspired you when creating your Protagonist?
Would it be glib to say that I wanted Michael Roberts to very different from Richard Sharpe? I did decide that I wanted him involved in the intelligence side of the Peninsular War, and thought that the best way to achieve that was to make him fluent in Portuguese. That led to him being born in Lisbon, which in turn has made for an interesting backstory that has fed into the books generally.
Other than that, I wanted him to be a fairly typical representative of the young cavalry officers who fought against Napoleon. Of course, he develops, and in many ways becomes atypical.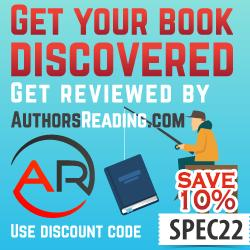 Who or what inspired you when creating your Antagonist?
I wanted a believably nasty piece of work, not some incredible super villain, or serial killer type, and I ended up with Jean-Paul Renard.
What is the inciting incident of To The Douro?
The death of Michael's parents.
What is the main conflict of To The Douro?
Leaving aside the Peninsular War itself, it is the long running feud between Michael and Renard.
Did you plot To The Douro in advance, or fly by the seat of your pants and write freely?
There was a huge amount of plotting, necessary because of Michael's involvement in well known, historic events. However, there were also times when the story just flowed naturally, and went in unexpected directions, which was both exciting and slightly scary.
Did you get support with editing, and how much editing did To The Douro need?
Fortunately, the discipline of doing my PhD gave me a lot of the technical skills needed for writing, but I was also able to call upon a friend who read everything when I got to the point of no longer being able to see the wood for the trees. They picked up not just on typos, but also narrative inconsistencies, and weren't afraid to tell me if they thought a character was acting out of character. In the end, not much editing was needed.
What is the first piece of writing advice you would give to anyone inspired to write a story?
Write for enjoyment.
Can you give me a hint about any further books you're planning to write?
There is a whole series planned, which will take Michael's story all the way to the aftermath of Waterloo.
And, finally, are your proud of your accomplishment? Was it worth the effort?
Absolutely.
Pop all your book, website and social media links here so the readers can find you:
Published by Brindle Books, To The Douro (ISBN: 1739864867) is available on Amazon as follows:
Hardcover (£20.00) – https://amzn.to/3PpLDTx
Paperback (£8.99) – https://amzn.to/3a8VvkF
Kindle format (£3.99) – https://amzn.to/38BDR8q
Amazon Author Page; https://www.amazon.co.uk/David-Blackmore/e/B08QN8CCH2?ref=sr_ntt_srch_lnk_1&qid=1655131230&sr=8-1
My Blog; https://djblackmore.wordpress.com/
My Publisher; https://www.brindlebooks.co.uk/
Donate to support The Table Read
We strive to keep The Table Read free for both our readers and our contributors. If you have enjoyed our work, please consider donating to help keep The Table Read going!

Processing…
Success! You're on the list.
Whoops! There was an error and we couldn't process your subscription. Please reload the page and try again.