Written by JJ Barnes
I interviewed Dr Lou Ignarro, Nobel Laureate and the man who discovered the importance of nitric oxide in the human body about writing his memoir about that discovery, Dr. No, and being known as The Father Of Viagra.
Tell me a bit about who you are.
My name is Lou Ignarro, the son of uneducated Italian immigrants who moved from Italy to NYC in the 1930s. My parents spoke very little English and, as a consequence, my English was very poor as I entered elementary school. My classmates always made fun of me because of my poor English. My parents could not help me with any kind of homework because of their lack of any formal education.
However, despite these seemingly insurmountable obstacles, I was able to climb to the top of the medical profession and be awarded the Nobel Prize in Physiology or Medicine in 1998. Only in America can the son of poor Italian immigrants be awarded the Nobel Prize.
Since I was ten years of age, I had a deep interest in chemistry and biology, something my friends did not understand. I maintained such a strong interest that I attended Columbia College, majoring in chemistry and pharmacy, then went on to graduate school at the University of Minnesota, where I received my PhD in pharmacology and physiology.
After that, I did a postdoctoral fellowship at the National Institutes of Health in the Laboratory of Chemical Pharmacology. My first real job was in the drug industry, but after five years I went into academia, first at Tulane University in New Orleans and then UCLA, where I am now Professor Emeritus.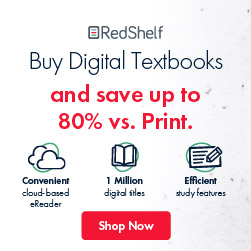 When did you first WANT to write a book?
In my profession as a basic science researcher, I've written many journal articles, book chapters, and books – but all within the science field. It was many years later, just before my retirement, that I entertained the notion of writing a book for the general public.
My desire was to write a book on my Nobel Prize winning research that the public would understand. I was awarded the Prize for discovering that our bodies produce a unique molecule termed nitric oxide, abbreviated NO, which functions to protect our cardiovascular systems against hypertension, stroke, heart attack and heart failure.
We also discovered that NO is the long sought after neurotransmitter that causes penile erection and sexual arousal to come about. My basic research led Pfizer to develop and market Viagra (sildenafil) for the treatment of erectile dysfunction. Since the approval of Viagra by the FDA in 1998, I have been often referred to as "The Father of Viagra."
When did you take a step to start writing?
I began writing with my first book, NO More Heart Disease in 2003. The objective of that book was to explain to the public how important it is to maintain normal levels of NO in the body, without taking any drugs. A healthy and well-balanced diet plus physical activity or exercise will accomplish this.
I felt compelled to share my scientific knowledge with the public. Our research plus the research of others demonstrated clearly that a diet rich in amino acids (protein, fish, nuts) and antioxidants (colorful fruits and vegetables) could boost nitric oxide levels and protect the cardiovascular system against disease. I needed to share this knowledge with the lay public because the news media was not doing a good job making this clear.
How long did it take you to complete your first book from the first idea to release?
I came up with the idea in mid 2003, immediately began writing, and completed the manuscript by early 2004. Then came the real work – finding a Publisher and getting the book out. NO More Heart Disease was published in 2005 by St. Martin's Press.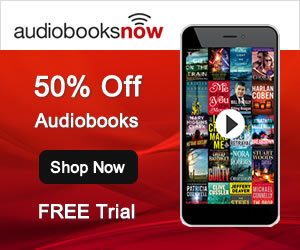 How long did it take you to complete your latest book from the first idea to release?
A few years after publishing my first book, I began to entertain the notion of writing a memoir. One reason for this was that my close friends and scientist colleagues believed that my life was quite unique from the time I was a young child to receiving the Nobel Prize from King Carl Gustaf in Stockholm in 1998.
After lots of convincing by my friends and family, I began writing my memoir in 2018. With help from a writing coach, I was able to complete my second book in about two years. The name of that book is Dr. NO. Doing some marketing and securing a Publisher took another year, and the release date for Dr. NO is February 1st, 2022.
Focusing on your latest release. What made you want to write Dr. No?
My life's journey has been quite a roller coaster ride from the bottom to the very top. In view of all the obstacles I had to overcome, I felt compelled to tell my story so that others could see that anything is possible if you have the passion, motivation, and the will to never give up. My entire life was a struggle, beginning with early elementary school and getting through high school. I finally climbed out of the hole about half way through high school, studied like hell, and got accepted to Columbia College to study chemistry. How I got that far was nearly miraculous, and I wanted to share my life and experiences with the public.
What were your biggest challenges with writing Dr. No?
Like everything else in life, the single biggest challenge was getting started. Once underway, my progress advanced exponentially. All I had to do was recall everything in my life from the very beginning. Amazingly, I was able to do just that. I guess that means that dementia has not yet settled in. About half way through writing the manuscript and reading it over and over, I realized that my presentation was far from exciting. It read more like one of my scientific articles than an interesting book that I wanted to be a bestseller.
That's when I made the decision to work with a writing coach – Ms. Robin Colucci. She was fantastic and just what I needed. She did not write a single word for me. Instead, she taught me "how to write." She would say to me – "Lou, don't keep stating facts as if you are talking to another scientist. Stop listing things. Instead, have open discussions with people. Create exciting scenes between you and the people you were interacting with." Well, I followed her advice, rewrote what I had written, and continued this style to the end. Thanks to Robin, I am a completely different writer than I was just a couple of years back.
What was your research process for Dr. No?
Since my book is a memoir, no real research was necessary. But considerable thought was required to recall as much as possible, especially about my early childhood. Luckily, my brother, Angelo, who is two years younger, helped me with this. Fortunately, he has a great memory.
How did you plan the structure of Dr. No?
Before I brought in my writing coach, I searched the internet for topics related to writing memoirs. Some were helpful in getting me started by recommending that I first create an outline of potential chapters.
Once the framework was in place, it was much easier to prepare the chapters. A memoir is generally a chronological revelation of the author's life, and that's how I approached my book. Taking this approach made it easier to recall so many earlier events in my life.
Did you get support with editing, and how much editing did Dr. No need?
Once I completed my manuscript, my writing coach provided an editor to review it from start to finish. Luckily, not much editing was required except to shorten the manuscript by about 15%, to get it down to about 90,000 words. The style itself did not require any editing, thanks to the excellent directions from my writing coach.

What is the first piece of writing advice you would give to anyone inspired to write a book?
Inspiration is not enough. You need to have a passion and be highly motivated to accomplish the task of writing a book, especially if it's your first book. Patience should be one of your virtues as it takes lots of time to write a good book. Whether or not you know how to write, you should hire a good writing coach to help you. An experienced coach will teach you the proper way to begin your long-term project.
Can you give me a hint about any further books you're planning to write?
I had so much fun writing Dr. NO that I decided to write a third book. I actually started this project before I even completed the second book. The title of that book is Science Matters. Science Matters is a book I never thought I would need to write, and an argument I never thought I would have to make. I felt called to write this book due to the devastating effects of the Trump administration's systematic attack on medical science.
First, I was surprised at their stubborn refutation of scientific facts surrounding the COVID-19 pandemic. As the number of infected people rose, they doubled down on their attack on medical science, and it got personal. I began to feel disconnected from a political party I'd generally favored most of my adult life.
The mistrust from Trump and other Republican of scientific facts felt like a direct attack on me and all other scientists. Science Matters represents an attempt to convince the tens of millions of skeptics that science is real and that it affects every minute of our lives. I hope to convince the reader that one of the beautiful things about science is that it does not require our belief to exist.
And, finally, are your proud of your accomplishment? Was it worth the effort?
I am very proud of my accomplishments in writing my first two books, so much so that I am in the middle of writing my third book. My passion, motivation and enthusiasm have not waned. All of my work was and is worth the effort because I have the opportunity to teach the reader about health, longevity, and the wisdom of SCIENCE.
Pop all your book, website and social media links here so the readers can find you:
Dr. NO: The Discovery That Led to a Nobel Prize & Viagra (from Vertel Publishing) retails for $29.99, and is currently available for pre-order on Amazon and Barnes & Noble.
Webpage: http://www.drignarro.com/
Facebook: https://www.facebook.com/drignarro
Instagram: https://www.instagram.com/dr.louisignarro
Twitter: https://www.twitter.com/drignarro
Donate to support The Table Read
We strive to keep The Table Read free for both our readers and our contributors. If you have enjoyed our work, please consider donating to help keep The Table Read going!

Processing…
Success! You're on the list.
Whoops! There was an error and we couldn't process your subscription. Please reload the page and try again.