Written by JJ Barnes
I interviewed Eleanor Dixon about her career, what inspires her writing, and her new book; Tally And The Angel.
Tell me a bit about who you are.
My name is Eleanor Dixon, and I used to be a ballet dancer. I live, and grew up, in England, but started travelling abroad with my career when I was 17. I settled Athens, Greece, where I opened a ballet school, while realizing another dream by volunteering as a part time veterinary nurse. Writing is my passion, but so are animals! I came back to England in 1997 and worked briefly as a medical rep. Then I met my husband and life became full of global travel interspersed with taking care of our small holding on which we had sheep, highland cattle, horses, hens and, of course, dogs and cats!
When did you first WANT to write a book?
I first wanted to write a book in 1995 and I did it! I had been telling a friend about an incident that had happened to me, and the story I had built up around it, and she said, 'why don't you write it?' The Final Link, a secret agent/romance for adults, was the result and it was terrible! But it was a start.
When did you take a step to start writing?
After that conversation, and my subsequent bad novel, I enrolled in a creative writing course with the Writers' Bureau. I loved every minute, got great feedback from my tutors and passed the course with flying colours.
How long did it take you to complete your first book from the first idea to release?
My first published book, The Graceful Ghost, took sixteen years! I first wrote it in 2004. I had an agent, and she sent it to a few publishers, but no one took it up. Then my agent retired, and I put writing for publication on the back burner, though I continued my love of it through my daily journal and humorous travel blogs for friends and family. In 2019, my husband suggested I ought to get back to writing, and it was as if he had opened the floodgates. Ideas that had been simmering in the back of my mind tumbled out in a torrent. First, though, to tone my writing muscles, I pulled The Graceful Ghost out of the virtual drawer and rewrote it.
Then I started on Tally and the Angel and sent the first ten pages to my current editor, who adored it, and requested that I send the rest of the manuscript. She and I used it as a master class to hone my skills and while she was editing the final draft, I used those skills to re-write The Graceful Ghost for the third time. I had to bend her arm to get her to read it: she had read it 16 years ago and hadn't liked it much then!
Eventually, she agreed to skim it for any startling errors. Her reaction was one of disbelief at the change and she urged me to send it out, along with Tally and the Angel, as it was definitely of a standard for publication now.
How long did it take you to complete your latest book from the first idea to release?
Tally and the Angel took eighteen months, though it was ready long before its release. I first had the idea in January 2020 and released it in July 2021.
What made you want to write Tally And The Angel?
Years ago, I wanted to write a story about vampires. My husband discouraged me by suggesting no one would want to read about vampires. (He has since realised the error of that thought process!) So, I went in the opposite direction and wrote about angels instead. Also, I have done so much travelling in my life; I wanted to share my experience of other countries. Taking Tally and her angel for adventures in all the countries I have visited just seemed the perfect way to do this.

What were your biggest challenges with writing Tally And The Angel?
My biggest challenge was deciding what powers my angel would have. It took me a while to pin down his limitations. But he is the first to admit to Tally that he is 'not a genie' and doesn't do magic tricks.
Who or what inspired you when creating your Protagonist?
I did not base Tally on any one person. I wanted her to be an excellent role model, resilient, determined, intelligent, compassionate, but still be prone to the fears, misgivings and occasional lack of confidence that any young teenager would encounter.
Who or what inspired you when creating your Antagonist?
No doubt all the books I've read, and films I've seen, about power crazy megalomaniacs!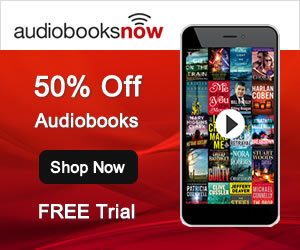 What is the inciting incident of Tally And The Angel?
This happens when Tally discovers that the pendant her deceased mother has left her is home to the Angel Jophiel.
What is the main conflict of Tally And The Angel?
The major conflict is the missing children and Tally and Jophiel's race to find and save them.
Did you plot Tally And The Angel in advance, or fly by the seat of your pants and write freely?
I used to fly by the seat of my pants! But my editor insists on a full plan, so I have learned to plot in advance and must admit that it makes the actual writing easier and the story far more balanced.

Did you get support with editing, and how much editing did Tally And The Angel need?
I get support all along the way from my editor. Book One in the Tally and the Angel series needed a lot of editing, but I learned so much. I would never put out a book without it being professionally edited. It's very hard to see your own work clearly.
What is the first piece of writing advice you would give to anyone inspired to write a story?
Everyone gives the advice to write, write, write, and that is sound. But don't expect your first story to be a success. Successful first novels are rarely the first thing that an author has ever written.
Can you give me a hint about any further books you're planning to write?
Absolutely! Tally and the Angel Book Two, Canada, is underway and due for release in December. Simultaneously, I am preparing the third adventure in the Amberwood Hall series called Ballet School Rumours (The Graceful Ghost and Ballet School Boys being the first and second).
And, finally, are you proud of your accomplishment? Was it worth the effort?
I am extremely proud. Every time I read a positive review, I glow. Writing is hard work, but seeing my books in print and then in the hands of happy children, or even adults who enjoy a good story, makes it worth every ounce of the effort.
Pop all your books, website and social media links here so the readers can find you:
Website: https://www.eleanordixon.com
Newsletter sign up: https://crafty-maker-2910.ck.page/
Facebook: https://www.facebook.com/theburreau
Instagram: https://www.instagram.com/theburrowinthefield
Amazon author page: https://www.amazon.com/-/e/B08P7H3WCN1838270809
Goodreads profile page: Eleanor Dixon (Author of The Graceful Ghost) | Goodreads
The Graceful Ghost: (The Amberwood Hall series)
https://read.amazon.co.uk/kp/embed?asin=B08Z8GV12K&preview=newtab&linkCode=kpe&ref_=cm_sw_r_kb_dp_V27PGDT9E8RXK52K9111
The Graceful Ghost by Eleanor Dixon | Waterstones
Ballet School Boys: (The Amberwood Hall series)
Ballet School Boys by Eleanor Dixon | Waterstones
Free novella!
The Ghosts of Amberwood: (The Amberwood Hall series prequel)
https://dl.bookfunnel.com/xnaa9gjq9k
Tally and the Angel Book One India
Tally and the Angel by Eleanor Dixon | Waterstones
Donate to support The Table Read
We strive to keep The Table Read free for both our readers and our contributors. If you have enjoyed our work, please consider donating to help keep The Table Read going!

Processing…
Success! You're on the list.
Whoops! There was an error and we couldn't process your subscription. Please reload the page and try again.