On The Table Read, "the best book magazine in the UK", children's author Gillian Young talks about her pet bereavement book, Tammy And Willow, and what inspired her to write it.
Written by JJ Barnes
I interviewed children's book author Gillian Young about her life, what motivates her, and what inspired her to write her new book, Tammy And Willow.
Tell me a bit about who you are.
I am a full-time author of children's middle-grade fiction. Prior to this, I worked in administration and before that, I was a Graphic Artist. I'm mother to two wonderful children – well, they're not really children anymore. One's 20 and the other is 17 years old. I also own two beautiful golden retrievers who inspire my writing every day with their hilarious antics.
When did you first WANT to write a book?
I was twelve years old. Back then, in 1982, I was a HUGE Duranie. I loved that band so much that I wanted to write a story about them. The first one was called, Duran Duran in Rio. I then went on to write many more. These stories not only starred the five band members but also my friends – and myself! Most of my teens was spent writing.
When did you take a step to start writing?
In 2006 I took the first step in submitting work to publishers and agents. Those stories were short, Beatrix Potter style tales which I'd read to my children. I bought the Writer's and Artist's Yearbook and basically worked my way through it.
How long did it take you to complete your first book from the first idea to release?
My debut book was first written in 2006. It was a very rough first draft that was inspired during one of our many family days out to the local Safari Park. It was written initially for my children who stared in the story along with our dog Willow. In 2016 I dug out the old manuscript and rewrote it with our retriever, Poppy as the star. Poppy on Safari was released by Matador Books in 2019.
How long did it take you to complete your latest book from the first idea to release?
My latest book, Tammy and Willow was first written back in 2006. Then, it was called, Even Dogs have Angels. From 2006 the story stayed with me. I love this story, it's very dear to my heart and I refused to give up on it. I worked alongside an agent and an editor (whom I still work with), and the original story underwent a complete rewrite and many many drafts. Finally, it was ready to release to the world in 2020.
Focusing on your latest release. What made you want to write Tammy And Willow?
Tammy. She was the soul inspiration for this book. Tammy was my first dog. I'd waited sixteen years to have a dog so when I was finally allowed to own one, I loved her more than anything. She was my confidante, my best friend and the one who could guarantee to put a smile on my face during those stressful GCE and CSE exams at high school – and other teenage dramas. When she died, I was inconsolable. I never thought it was possible to love a dog so much.
I couldn't help thinking where she was. How she was. Was she all right? I had completely no control after twelve years of taking care of her, it was very hard to let go. During this time, I had the idea of a story – what if Tammy hadn't gone at all? What if she was grieving just as much? That is when I put pen to paper and the story has stayed with me ever since.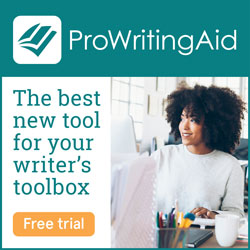 What were your biggest challenges with writing Tammy And Willow?
Sub plots. There was so much I wanted to tell that the manuscript just became convoluted. A great story doesn't have to be complicated. A good story needs to be well written, with good characters and a story which leaves the reader wanting to turn to the next page. Back then, I thought that I needed to keep the reader interested by writing so many red herrings and sub plots. The result was that no one knew what was going on!
Who or what inspired you when creating your Protagonist?
Tammy was my inspiration. I was also inspired by what I experienced when she died. Those emotions were so powerful that I just had to write them down.
Who or what inspired you when creating your Antagonist?
Friendships played a big part in my childhood. Learning to compromise and to accept others. Jealously was always rearing its ugly head and I became very possessive over my best friends. I guess this was because I was an only child and I saw my best friend as a sister figure. Needless to say, I struggled learning to accept others into our circle. I realise now that 'more is merrier', but it took me most of my school years to realise this. These experiences are what inspired the antagonist(s) in Hannah's life.
What is the inciting incident of Tammy And Willow?
When Tammy dies. Both Tammy and Hannah are forced to accept a change neither of them wanted or expected. Both are grieving. Both are adjusting. Both are frightened. Tammy and Willow tells the story from both points of view.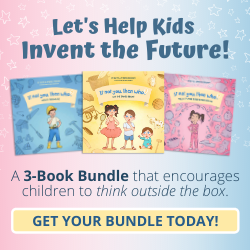 What is the main conflict of Tammy And Willow?
Since her death, Tammy finds it hard to understand why she can no longer be seen or heard. She watches Hannah struggling without her yet there's nothing she can do about it. There's nothing she wants more than to be able to make Hannah see her again and to be able to help her. Being unable to do this makes her angry, frustrated and sad. Yet, as the story unfolds, she finally finds that there is a chance.
Did you plot Tammy And Willow in advance, or fly by the seat of your pants and write freely?
I definitely plotted the book – all of my books. I write character fact files, timelines, plot lines. I love doing this. Creating worlds. Lives. Dramas. I love creating the problem then unpicking it and trying to find the character's journey through to the other side. I need to refer to chapter outlines so as not to wander off on a tangent!

Did you get support with editing, and how much editing did Tammy And Willow need?
I worked alongside a fantastic editor. Editing is very important and something not to cut corners on. My manuscripts go through at least four edits between me and my editor and also a very good friend of mine who is also a proofreader.
What is the first piece of writing advice you would give to anyone inspired to write a story?
Jot down the beginning, middle and end. There's your basic framework. From there, I'd say just write. Don't worry about the editing process until afterwards. It's like peeling the wrapping from a Christmas Present. Work your way through until you're eventually left with the prize – your wonderful story.
Can you give me a hint about any further books you're planning to write?
My next book is with my editor at the moment. Following that will come the proofread and the publisher is ready and waiting. This is the second in a series entitled: The Crazy Cream Adventures. The book is about, Poppy – who is my crazy cream golden retriever. I had wonderful feedback for Poppy on Safari from the UK and overseas. Poppy and I were invited to schools and bookshops. One of my Instagram friends is a teacher from California. Her students loved the book so much she bought them a copy each. The children sent me letters telling me about their favourite characters and what their favourite moments were in the story. Some of the children even drew pictures. It was wonderful. After such a lovely response, it felt right to continue with Poppy's adventures. I have so, so many Poppy stories to tell.

And, finally, are your proud of your accomplishment? Was it worth the effort?
Immensely. Writing is a passion of mine and has been since I was nine years old when I wrote my own newspaper from sheets of packaging paper. It's been hard work but this is something I love. I could happily sit at my laptop typing up my next book for hours on end. I'm now represented by a fantastic publicity agency who have helped so much to get my work noticed in the big wide world.
Pop all your book, website and social media links here so the readers can find you:
Social Media
https://www.instagram.com/crazy.cream.retrievers.x/
https://business.facebook.com/gillianyoungbooks/
https://www.goodreads.com/gyoung
Links to books:
https://www.troubador.co.uk/bookshop/young-children/tammy-and-willow/
https://www.troubador.co.uk/bookshop/young-children/poppy-on-safari/
PR:
https://www.literallypr.com/public_relations/file/Gillian-Young.php
Donate to support The Table Read
We strive to keep The Table Read free for both our readers and our contributors. If you have enjoyed our work, please consider donating to help keep The Table Read going!

Processing…
Success! You're on the list.
Whoops! There was an error and we couldn't process your subscription. Please reload the page and try again.