On The Table Read, "The Best Book Reader Magazine in the UK", author Gramps Jeffrey talks about his writing career and his new children's book, I Don't Want To Turn 3, inspired by his grandchildren.
Written by JJ Barnes
I interviewed children's author Gramps Jeffrey about what inspires his stories, his creative writing process, and his new book, I Don't Want To Turn 3.
Tell me about who you are.
Gramps Jeffrey's children's book, "I Don't Want to Turn 3", explores what goes through a toddler's mind that parents are so desperate to understand. It is based on the true experiences he has had with his 6 grandchildren that were born 2 each to his 3 Millennial daughters.
Gramps Jeffrey is the pen name for Marc Joseph whose first book "The Secrets of Retailing…How to Beat Wal-Mart" was written to help entrepreneurs and small businesses compete against the big guys. Arianna Huffington read his book and asked him to contribute to the Huffington Post. He has written over 100 articles about small businesses, education, the homeless and several other nonprofit topics dear to all of us.
Gramps and his lovely wife Cathy live in Scottsdale, Arizona where 2 of his grandchildren live. 2 more live in Austin, Texas and 2 in Orlando, Florida.
When did you first WANT to write a book?
The summer after my junior year in college, my best friend and I backpacked through Europe for 11 weeks. For some reason I kept a daily journal.
About 10 years later, my friend called me and said he was just re-reading the journal and thought it was so good because of how I had captured the personalities of all the different strangers we encountered, and said that I should become a writer.
Fast forward another 30 years and I actually wrote my first book about business.
When did you take a step to start writing?
I was 53 when I wrote my first book. I had started an Internet company that went public and because our customers were the mom's and pop's who were competing against the big guys, I wrote this book as a step-by-step guide to open and run a business to help our customers to compete.
How long did it take you to complete your first book from the first idea to release?
I had the idea for the book, but was so busy running the business, that I realized, I could only write it on weekends. So, I told my wife and kids, that when I got home on Friday night until Sunday night, I would lock myself in our home office and not see them.
This went on every weekend for 9 months (kind of like having a baby…). I was able to get the book actually published 6 months later.
How long did it take you to complete your latest book from the first idea to release? What made you want to write I Don't Want To Turn 3?
Living this past year because of the pandemic caused by Covid19 in isolation except for being with family, gave me special time to watch and interact with the grandkids. What a trip!
All 6 kids have completely different personalities. The one thing they have in common is the sense of curiosity and how excited they get when they do accomplish something new. Watching them grow year to year and how they interact with each other is the basis for this book.
What goes through a toddler's mind that parents are so desperate to understand? When does a toddler understand the difference between "me" and "us"? This book explores how a family finds out together.
As a baby boomer trying to understand how the world has evolved since I was 3 years old, is also part of this story. My parents did not have cell phones or the Internet or cable TV. My parents' definition of discipline is quite different than parents of today. Has today's world made for a better place for children to grow up? I will let you answer that question as you weigh how you were treated growing up compared to how we treat our kids today.
So, I wrote this book to read to these grandkids. Their reaction has been invaluable. As you watch them understand Jordan's discovery of right versus wrong, you can see the older kids have gone through the same dilemma. And the younger kids don't quite yet understand the concept of sharing. This whole experience, for me, has been priceless.
What were your biggest challenges with writing I Don't Want To Turn 3?
The book is written in the first person of a 3-year-old. I had to figure out how to make the dialogue believable so as little kids were listening to the book, they could relate.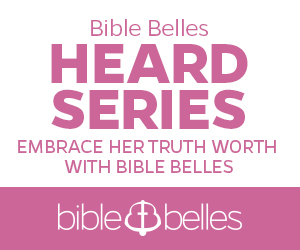 Who or what inspired you when creating your Protagonist?
My 3-year-old grandson.
Who or what inspired you when creating your Antagonist?
My 3-year-old grandson. How many times are we both the protagonist and the antagonist?
What is the inciting incident of I Don't Want To Turn 3?
Jordan stealing his cousins' toys.
What is the main conflict of I Don't Want To Turn 3?
At what age do you begin to take responsibility for your actions? Is it 3 years old, 13 years old, 23 or I know many 63 year olds still not taking responsibility.
Did you plot I Don't Want To Turn 3 in advance, or fly by the seat of your pants and write freely?
No, because it is based on a true story, the issues and solutions in the book flowed freely.
Did you get support with editing, and how much editing did I Don't Want To Turn 3 need?
My wife read it, my 8-year-old granddaughter read it, and once I received their input, because both were characters in the book, I finalized the text.
What is the first piece of writing advice you would give to anyone inspired to write a story?
Write what you know. My first book worked because of my passion to teach entrepreneurs and small businesses how to find the niche's that would make them successful. My second book worked, because I had the opportunity to study the behavior of 6 grandkids up close.
Can you give me a hint about any further books you're planning to write?
I am working on "I Don't Want to Turn 3" and my granddaughter came to me last week with an idea for the book "I Don't Want to Turn 10".
And, finally, are your proud of your accomplishment? Was it worth the effort?
Just watching the grandkids read the book and share it with their friends is worth the effort. If other parents and grandparents can use the book to help communicate values and morals, than that is icing on the cake.
Pop all your book, website and social media links here so the readers can find you:
Reviews of I Don't Want to Turn 3
Here are links to the sites, Facebook, LinkedIn, Twitter, Instagram, Pinterest and the book on Amazon and Barnes & Noble:
https://www.facebook.com/grampsjeffrey/?business_id=193853812379998
https://www.linkedin.com/in/gramps-jeffrey-3b022b214/
https://www.instagram.com/authorgrampsjeffrey/
Amazon link:
Barnes & Noble link:
Here are links to articles I have written recently for grandparents to get more involved with their grandkids:
Donate to support The Table Read
We strive to keep The Table Read free for both our readers and our contributors. If you have enjoyed our work, please consider donating to help keep The Table Read going!

Processing…
Success! You're on the list.
Whoops! There was an error and we couldn't process your subscription. Please reload the page and try again.