Written by JJ Barnes
I interviewed YA author Kailey Bright about her life, what inspires her, and the writing of her new book, Unfortunate.
Tell me a bit about who you are.
I'm Kailey Bright, a computer scientist by day and a contemporary YA fantasy novelist by night. I walk with determination, I have a crush on the French language, and pink is slowly consuming my wardrobe.
When did you first WANT to write a book?
Always daydreaming scenarios, I started writing in 2013 as an avid fan-fiction writer. Wattpad was at its peak, and as a 13 year old girl, I was well within the demographic to be on the site.
My first full length novel is a Teenage Mutant Ninja Turtles fan-fiction (that you can still access here btw), and though terrible by my 2021 standards, the joy I found and the support I received inspired me to keep going. Random strangers (around the same age too) were liking and commenting on my story—devastated when something went wrong, laughed when something was funny, and craved updates.
When I decided to take the leap from fan-fiction to original work, I would love to find that kind of readership again with my original works.
When did you take a step to start writing?
I decided to start writing within the fan-fiction realm because it was a lot easier to expand on universes that already existed instead of creating my own. Because of my TMNT fan-fiction, my dream job is to be a full-time published author. If I wanted that dream to become a reality, I needed to switch from fan-fiction to original prose.
I broke away from Wattpad in 2016 when I started writing the first first draft of what is now UNFORTUNATE, and I've never looked back since. Now if someone made fan-fiction about my work, that's it—my writing career is complete.
How long did it take you to complete your first book from the first idea to release?
UNFORTUNATE publishes in late December, so my first book took exactly one year from first idea to release. I do have an advantage though—the story and world of Iridion has been evolving for 5 years, so I already had a strong sense of my characters and the basic plot before writing.
What made you want to write Unfortunate?
I love the YA fantasy genre, but I'm tired of stories within the YA realm that hinge on a protagonist discovering they're actually ultra-powerful. I want to share a story about someone ordinary doing the extraordinary. Nora embodies that idea. She is an Unfortunate among Gifteds; someone without powers who lives in a world with people who hold extraordinary abilities. She must persevere with her disadvantage rather than suddenly have no disadvantage.
What were your biggest challenges with writing Unfortunate?
Time was the biggest challenge with writing UNFORTUNATE. I started this story 5 years ago in 2016, and it's taken 5 years for me to write the version I can be cheerful enough to share. In 2016, I was still in high school, and I didn't have the confidence or writing skills to get the book where it needed to be. I finally had a "screw it" moment during my busiest year of college and decided to get it right this time. I remember getting the first chapter exactly where I wanted it, and I knew I made the right choice to publish now rather than then.
Who or what inspired you when creating your Protagonist?
My protagonist Nora was formed by the rain. I was daydreaming on a bus and imagined a girl working in the foggy haze. Wondering why she was out there, Nora and her world unfolded from there.
We see Nora as she breaks away from her restrictive role as a servant and learn confidence, self-worth, and valor as she tries to prove herself amongst her Gifted overlords.
Who or what inspired you when creating your Antagonist?
The main antagonists in UNFORTUNATE are the Diviner and Anti-Gifteds Movement. The AGM is a violent Unfortunate rebellion. Their weapon is a mysterious terrorist with a Divine-like power unmatched in the kingdom. I am a huge fan of duality, so I framed both to be both good and bad or savior and destroyer—their title depends on who you ask.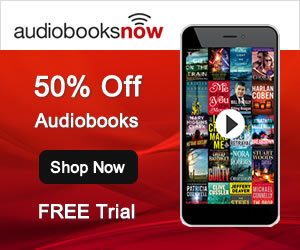 What is the inciting incident of Unfortunate?
When a prominent Gifted figure offers Nora the opportunity to attend an elite Gifted military school, she decides to take a chance on agency rather than her current position as property.
What is the main conflict of Unfortunate?
UNFORTUNATE is about bravery despite fear. The main conflict is a split of ideology and class, of Gifteds vs. Unfortunates, of those with extraordinary powers and of those without. While Nora tries to prove Unfortunates can stand alongside Gifteds, others of her class are done begging.
Did you plot Unfortunate in advance, or fly by the seat of your pants and write freely?
I plan everything in advance, including UNFORTUNATE. The main story thread is planned out, but I leave room for my writing to go in a wildly new direction if it fits the character or enriches the plot. Once characters are fully formed, I can't control their actions as much as I'd like to!
Did you get support with editing, and how much editing did Unfortunate need?
Yes! I went through numerous editors, and I highly recommend other writers do the same. My first was a Developmental Editor which means that she worked alongside me during the first draft and read over my work for content, plot consistency, and character development. My final first draft was reviewed by an Acquiring Editor who looked at the content holistically outside of the DE. My Marketing and Revising Editor helped me with throughout my second and third drafts, and then UNFORTUNATE went through a copyeditor and proofreader.
My book went through 3 major revisions.

What is the first piece of writing advice you would give to anyone inspired to write a story?
You'll never write if you never give yourself time to do so. This is double true if writing novels isn't your full time job. In between school or work or life, you have to carve out time for writing and you must do that consistently. You must find enjoyment in the process of writing, or you'll never create the product.
Can you give me a hint about any further books you're planning to write?
UNFORTUNATE is book one in the UN series, so look out for a trilogy! For book two, everything and especially everyone begins to unravel.
And, finally, are your proud of your accomplishment? Was it worth the effort?
The quick and easy answer is to say 'of course'! And though true, I did not accomplish publishing a book by myself. Numerous people supported me throughout my writing and publication process, so I'm proud and thankful to my friends, family, and fans. I created the world of UNFORTUNATE, but they truly brought it to life.
Writing a book is absolutely worth the effort. I wish someone told me beforehand just how much effort is placed in writing a novel. If you're an indie author like myself—it's so much more than the words. You have to market yourself, promote on social media, outreach to other authors for editorial reviews, decide cover art details, create a website, and that's not including your main job or household chores. But I write because I enjoy it, because my stories can bring you joy or pain. My words mean something to others.
Pop all your book, website and social media links here so the readers can find you:
@ambitiousinpink | Instagram, Twitter, TikTok
Kailey Bright | LinkedIn
Donate to support The Table Read
We strive to keep The Table Read free for both our readers and our contributors. If you have enjoyed our work, please consider donating to help keep The Table Read going!

Processing…
Success! You're on the list.
Whoops! There was an error and we couldn't process your subscription. Please reload the page and try again.