Written by JJ Barnes
I interviewed author Leslie Lehr about her life and career, and what inspired her to write her new book; A Boob's Life.
Tell me a bit about who you are.
I'm a midwestern girl at heart, since I grew up in Ohio, but I hate cold weather so moved to California as soon as I could (for college.) Now I walk on the beach more mornings than not and I will never leave. I love to read and am a horrible typist. I have two daughters and a sister with two daughters, so am always interested in exploring the challenges of women. I am a private story consultant and work as the novel consultant for Truby Writers Studio. Lots of info on my website!
When did you first WANT to write a book?
I started writing essays to vent when I had my first baby and was pretty freaked out about it. That became my first book and then I gave myself a year to write a novel before going back to a really intense schedule in film production. My first novel won a prize and I was off. But recently I found a notebook from 16 year-old-me, saying I wanted to write a particular book by 25 and starting it in that notebook. I'm actually working on that same story now.. but I've written 7 books in between!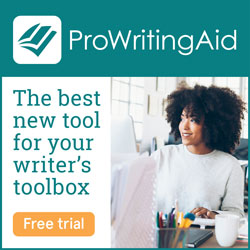 When did you take a step to start writing?
I was a bookworm in elementary school and published little poems and paragraphs then. But it was just for fun; I didn't want to be a writer. I didn't know any writers.
How long did it take you to complete your first book from the first idea to release?
Same amount of time it took to have a baby, nine months. But every book takes longer.
How long did it take you to complete your latest book from the first idea to release?
Five years from initial idea to publishing. Probably 2+ years of solid full time research and writing.

Focusing on your latest release. What made you want to write A Boob's Life?
I got out of the shower one auspicious night, and got really upset out about my boobs not matching. My husband accused me of being obsessed, which seemed ridiculous. Then a famous TV host made a boob joke and I was so furious. I realized that my husband was right. But it wasn't just me. It was all of us. And it happened over my entire life. I had to find out how. And what to do about it.
What were your biggest challenges with writing A Boob's Life?
Combining memoir with research and cultural analysis. That was also the challenge of selling it.
What was your research process for A Boob's Life?
Intensive and fun. I listed all the parts of my life pertaining to breasts and combined it with a list of all the various subjects relating to breasts. This included books, magazines, music, TV, film, advertising, science, medicine, fashion, censorship, laws, publishing, politics – all of it.
How did you plan the structure of A Boob's Life?
Carefully. Each memoir section has a history woven into it of what was influencing the culture at that time. In between the chapters are lists of related facts, jokes, or lists of people. Footnotes at the end.
Did you get support with editing, and how much editing did A Boob's Life need?
I work as a developmental editor for hire, so I went a few drafts myself, then a very few beta readers, then a copywriter, then my agent.
What is the first piece of writing advice you would give to anyone inspired to write a book?
Read a lot!
Can you give me a hint about any further books you're planning to write?
I'm working on the book I started at 16. It was based on a true and shocking story. I've actually wrote it as a memoir since, but, but shelved it due to sensitivity of certain people involved. As soon as a certain celebrity passed away I realized I could do it more justice by imagining their points of view. And now it's a period piece.
And, finally, are your proud of your accomplishment? Was it worth the effort?
A Boob's Life: How America's Obsession Shaped Me…and You, has been praised from Good Morning America to People Magazine, Glamour Magazine, and Entertainment Tonight, who put it among books by Michelle Obama and Glennon Doyle as a must buy for women's history by "trailblazers changing the world." Salma Hayek optioned it to develop into a comedy TV series for HBOMax even before I got a publishing deal. So, yes, I'm very proud. I had an idea and worked really hard on it despite having to change agents and getting dozens of rejections. But I followed it through. And now it's real. It's magic!
Pop all your book, website and social media links here so the readers can find you:
www.leslielehr.com – for sales links, reviews, excerpt, book club guide, other books, blog, newsletter
IG @leslielehr1
FB authorleslielehr
TW @leslielehr1
Linked In: Leslie Lehr
Good reads: leslie lehr
Donate to support The Table Read
We strive to keep The Table Read free for both our readers and our contributors. If you have enjoyed our work, please consider donating to help keep The Table Read going!

Processing…
Success! You're on the list.
Whoops! There was an error and we couldn't process your subscription. Please reload the page and try again.