Written by JJ Barnes
I interviewed author Natalie Farrell about her life, what inspires her, and the writing of her new book, Light The Way.
Tell me a bit about who you are.
 Hi, I'm Natalie, a cosmic songbird with a passion for guiding women to tune into their innate wisdom, find sanctuary in their hearts and freedom in their souls. 
Through my work as a writer, author, radio presenter and yoga teacher, I empower women to push to their edges: to embrace their wild, honour their inner goddess and to begin truly dancing with life.
As a soulpreneur I embody all aspects of my raw, divine femininity while breaking conventions, creating change and paving the way for others to follow.
My unique strength lies in my gentle, loving essence and intuitive, mystical powers which light the way for women to rise, awakening to their mastery and owning it fully.
I'm a natural communicator with music, dance, creativity and colour flowing through my DNA, translating the light I see in the world into something tangible to amplify the human experience.
When did you first WANT to write a book?
I first wanted to write a book in 2018. The idea just jumped into my head one day. I felt it was a great way to express all the teachings and learnings I had discovered and unravelled after I took the big leap to leave my full time job and adopt the unconventional approach to life and business.
When did you take a step to start writing?
I took the step to start writing on my 40th birthday. Three months prior to this, 10 words came to me that created the skeleton structure for the book and represented 10 steps that show up during the personal growth process.

How long did it take you to complete your first book from the first idea to release?
It took me one year. I joined The Unbound Writing Mastermind run by Nicola Humber and within a month the book was signed to be published also by The Unbound Press. It was a glorious 12 months. At first I took my time and would enjoy writing through journal prompts and use my life experiences in the given moment to create the content.
As time moved on the structure became very clear and the book began to write itself. I knew I wanted the book to be a mixture of stories, philosophies and lessons. Along with poems and exercises for the reader to reflect and activate them into the action of acceptance and support them with the changes.
What made you want to write Light The Way?
At the beginning of the writing process I wanted to create a guide for people who were navigating the transitions of change, sharing with them all the things I wish I had known. Bringing the experience of "awakening" back down to earth to allow the reader to navigate the transitions and changes in their own time and own way.
I felt passionate too on bridging the gap between being human and being a modern day mystic – debunking the woo woo label and educating people on how to reconnect with their intuition as a life tool.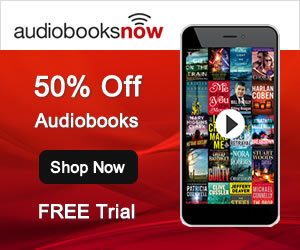 What were your biggest challenges with writing Light The Way?
The period after receiving the first draft back was challenging. To return to certain chapters and evolve them felt tough. But once I started it turned into a beautiful process. I became even more expressive and went even deeper into the storytelling and messages being delivered to the reader.
What was your research process for Light The Way?
Life! The book maps the lessons learnt from my own experience of change and offers the reader an experience of the work which I created from this navigational process from hustler to change maker.
How did you plan the structure of Light The Way?
It planned itself. I started with the ten steps mentioned earlier. I then began to write content from these words and this sparked off The 7 Stages of Wake Up Calls. Part Two and Part Three became clearer as I put myself in the shoes of my reader, influenced by Nicola Humber's suggestion I asked myself what messages did I want the reader to take away from reading the story and how did I want them to feel as they read the story as well as how I wanted to feel once they had finished the book.

Did you get support with editing, and how much editing did Light The Way need?
I had the beautiful Em Mulholland edit my book. The book required a few tweaks here and there. I edited it myself too before sending it to Em and re-reading the book after her edits. I felt the sense of ease her work had brought to the book.
What is the first piece of writing advice you would give to anyone inspired to write a book?
Begin. Use your daily experiences expressed through words. Stop and look at a bee on a flower, observe then allow the feelings of this experience to flow through you in words.
Journal prompts are amazing. And the use of springboard sentences also helps to get the words flowing.
Can you give me a hint about any further books you're planning to write?
Yes, my second book came knocking whilst I was writing my first book. I have the title already. And I want to write about motherhood and the relationship between generations of females through different cultures. My main passion for this book is to help heal the wounds around a woman being "barren" and all the shame and societal pressures which go with not being married and not having children to exploring the concept of the unconscious pressures certain women have gone through to be married and have children to achieve the happy ever after myth.
And, finally, are you proud of your accomplishment? Was it worth the effort?
Yes I am so proud. It has been an exhilarating 12 months. I am enjoying celebrating every moment from each chapter being complete to sending the first draft to my publisher to receiving the edits, front cover design, holding the first author copy in my hands and receiving the first sale.
Pop all your book, website and social media links here so the readers can find you:
https://www.amazon.com/author/nataliefarrell
https://www.barnesandnoble.com/w/light-the-way-natalie-farrell/1139773767?ean=9781913590277
Instagram @natalierfarrell 
Donate to support The Table Read
We strive to keep The Table Read free for both our readers and our contributors. If you have enjoyed our work, please consider donating to help keep The Table Read going!

Processing…
Success! You're on the list.
Whoops! There was an error and we couldn't process your subscription. Please reload the page and try again.