On The Table Read, "the best book reader magazine in the UK", Nicola J John talks about what inspired her to write her book, The Weed Man, and her creative writing process.
Written by JJ Barnes
I interviewed Nicola J John about her life and career, what inspired her to start writing, and the work that went into her new book, The Weed Man.
Tell me a bit about who you are.
I was born in Birmingham. However my first language is Welsh.
Brought up by my late Grandmother, I attended a Welsh school were the majority of fellow pupils were from farming families who spoke very little English.
Learning English and Welsh in synchronicity proved very difficult and challenging throughout my education. My English became confused combined with broken Welsh. During secondary school I was told that because I was left handed, I would have to learn to write with my right hand before m teacher would considering entering me into the GCSE system.
Everything was against me. I was told I was academically challenged and placed in the remedial class for English.
From that moment onwards I became determined to succeed. I was on a mission to accomplish my dream. To write…and to prove all of them wrong.
Having had my debut novel published by an international publishing house makes me feel I am on a journey and there's no stopping me.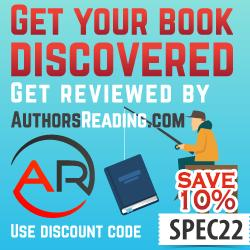 When did you first WANT to write a book?
From the very first time I read "The Magic Far Away Tree", written by Enid Blyton. A gift given to me by my late Nanna.
I still have the original copy on my bedside cabinet. It's signed and dated 1975.
Gr a step to start writing?
I have always been a book worm and during a very difficult divorce I became homeless. I had to live amongst drug users, prostitutes and wicked people who abused dogs. (Dog fighting in a big way.)
To maintain my sanity I went to the charity shops every day to buy book, books and more…
I must have read over 40 by the time I left.
Having read Sian William's autobiography: RISE I didn't stop crying for two days.: She gave a  very vivid and candid account of her extraordinary experience of overcoming the fear and reality of cancer. So many aspects of her life resonated with mine. I just kept telling myself "I have lived an interesting and colorful life to date.
I might not be a celebrity (yet?), but I have a story to tell. "Hostility in the Hillside". That's my ambition. (All about my upbringing in Aberaeron West Wales.)
I cannot publish it until my estranged mother has passed.
How long did it take you to complete your first book from the first idea to release?
Well, it felt like a lifetime. However, it all happened very quickly. Now I know how the publishing industry works I consider myself to be very fortunate.
7 hrs to write a draft manuscript which my husband edited. The same day he sent it to Pegasus Elliott Mackenzie Publishers. I was quite prepared for rejection. Instead, within a couple of hours they got back to me offering me a contract for two books.
Book 1 was published last August. So the simple answer is approximately 1 year. Apparently, this is good going for a first time, unknown author.
I have found the writing and illustrations to be the easy part of the project. The hard work comes with the marketing and publicity.
What made you want to write The Weed Man?
Sheer frustration about being in lock down during the Pandemic. I felt like a caged animal unable to swim for so long. (My biggest passion).
What were your biggest challenges with writing The Weed Man?
None. My husband gave me a bottle of Chardonnay and a large glass. Ushered me into our office and told me not to come out until I had written a short feature for The Argus, our local paper.
I just sat there thinking. No vino . Then I had a lightbulb moment. I remembered the bizarre experience I had encountered with my husband's twin brother. That's when my memories came flooding back and "The Weed Man " was created.
Who or what inspired you when creating your Protagonist?
My slightly eccentric brother-in- law. Obsessed with manicuring his beautiful lawns on a daily basis.
Who or what inspired you when creating your Antagonist?
The confusion of knowing how to circumnavigate the internet. This was a mine field for Glyn's character who accidentally put extra zeros in his order for his precious weed killer
What is the inciting incident of The Weed Man?
As above. How The Weed man overcame his clumsy experience of ordering on line. In addition to some humorous moments throughout his retirement.
What is the main conflict of The Weed Man?
The relationship between Mr and Mrs Weedall.
Did you plot The Weed Man in advance, or fly by the seat of your pants and write freely?
No I just had an idea and that was it…
Did you get support with editing, and how much editing did The Weed Man need?
My husband worked with me to edit the book. It didn't take very long. The illustrations were slightly more time consuming as we had to decide exactly where to place them amongst the text. I think it took a few hours for the first draft. Several more when we included the images.
What is the first piece of writing advice you would give to anyone inspired to write a story?
Have small note pads and pens with you at all time. Bedside cabinet. Handbags/briefcases. You have to write down any thoughts that come into your mind. Your creative juices can flow at any time. Can you give me a hint about any further books you're planning to write?
I usually get inspiration when I am in bed. That's a critical time to write little sentences. You can always go back to your notes and expand. Relax and enjoy the experience. After all you are going to produce a work of art. Hopefully. So believe.
And, finally, are your proud of your accomplishment? Was it worth the effort?
Very much so. The experience has inspired me to continue writing even while burning the midnight oil. Book two is almost complete, "Licensed To Thrill". Working on illustrations and hope to deliver the goods to my publisher before Christmas.
Pop all your book, website and social media links here so the readers can find you:
My details are on Amazon, Pegasus and Waterstones.
Website:www.theopenleafbook.co.uk
Social: theopenleafbookcompany
Donate to support The Table Read
We strive to keep The Table Read free for both our readers and our contributors. If you have enjoyed our work, please consider donating to help keep The Table Read going!

Processing…
Success! You're on the list.
Whoops! There was an error and we couldn't process your subscription. Please reload the page and try again.