Written by JJ Barnes
I interviewed poet and author Nyasher Browne about her life, her career, and what inspired her to write her latest book, My Voice In Power.
Tell me a bit about who you are.
I am a 40 year old woman who is evolving after getting to know myself inside and out and learning about life after trauma. and learning to adjust to new feelings and having positive emotions on a more regular basis and becoming comfortable being alone rather than being in toxic situations. I have been inflicted with trauma since being in the womb. I say this because of the experiences that my mother felt and the things she went through whilst carrying me would have had an effect due to the levels of stress she would have been carrying at those times.
I then went on to experience maternal abandonment, followed by broken emotional connections, rape, sexual abuse and then a relationship with domestic violence. All of which have left me with Complex Post Traumatic Stress Disorder, long term depression, which I am pleased to say I have not been struggling with as much of late. I also have anxiety and I am known as high functioning.
Since being diagnosed with fibromyalgia I am having to take things a lot easier. As a result of this I had to leave my job as a teaching assistant as the constant pushing of my mind and body was starting to have a detrimental effect.
Over the last few years I have been able to do more focused healing by adapting to putting myself first, which is something that as a mother you never do. This has been a trait of mine even before motherhood, constantly putting others before myself. Now I take time for myself which I was also kind of forced by the fact that my children were growing up so I naturally had more time for myself. Now I am blossoming.
Being at home has given me more time to write, it has given me more time to release myself and my worth, I have also been able to see my strength by coming to realise I have broken my family pattern. Now my confidence has grown. I write more and I share more on my social media. I have also set up a website where I sell copies of all my books, t-shirts, bags, box frames and calendars with my own quotes on, which I print at home.
There are also some unique designs that I have designed. I recently got into resin making so I now make resin gifts. Some have quotes and some are just things I have made. being very new to it all things are taking to grow but as always i am doing the best i can with what i have so i know in time it will shine. That also goes for my books once that have already been published as well as those yet to come.

When did you first WANT to write a book?
I have known since childhood that I have wanted to be an author. Well in fact i wanted to be many things but being an author has always been on the list.
When did you take a step to start writing?
I have always enjoyed writing and have attempted to write a book on many occasions but never succeeded in completing one until 2019.
How long did it take you to complete your first book from the first idea to release?
I actually wrote my first book by accident. I was trying to write my autobiography but I kept rhyming sentences as I went along. So I decided to write a poem, then I wrote another one. every time i was attempting to finish the book the autobiography I kept getting distracted by poems so i decided to get it all out of my system and before I knew it I had enough for a small book. it took about a year to do, the first 6 months was writing, editing and then figuring how to upload and self publish.
Once it was done it was at least another few months before I told anybody i had done it. At the time I was receiving support from my housing association by way of a housing support officer. She was very easy to talk to so i was able to open up a lot and she supported me in sharing my first book which then gave me the confidence to share my accomplishment.
How long did it take you to complete your latest book from the first idea to release?
I have had 7 attempts at writing this book, never making it past the first chapter if that.I I had my first attempt at writing this when i was 18, but struggled, i tried again in my 20s during some therapy sessions, which i tried to continue after therapy but then motherhood to my second child took place of that. When I went back to it I couldn't find the disc. But once I got down to it this time it took me about two months to write' I found it rather difficult formalising my life and had a short break in between and almost didn't finish it again.
I had another break from it after writing it then It took 2 weeks to edit and a day to upload and publish. This time though due to my level of insight and the amount of therapy work I have had, I was in a much better mental space and phase in my life.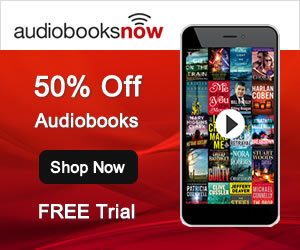 Focusing on your latest release. What made you want to write My Voice In Power?
It was a way of releasing my truth and letting it go with the added bonus of being able to help others. Because whilst I was on my journey it was reading relatable books that helped me, when I could cope with reading them as well as watching relatable films. Some of the books I read were about celebrities and it helped to know that there were people who had made it in the world even though they had experienced trauma.
What were your biggest challenges with writing My Voice In Power?
The biggest challenges were having to think about my trauma and write about it and then read it back again after as there are enough things that go on, on a day to day basis that are triggering enough without having to put yourself in a deliberate state and dealing with flashbacks that can occur anyway when you're not thinking about it.
What was your research process for My Voice In Power?
A majority of it was from memory but I do also have my social services files and police reports which I was given access to a few years ago. I read them once I got them and then put them away. In fact, my first file I gave to someone else to look after because I could not cope with having it in the house and even considered burning it on one occasion. My second lot of files I received much later read them once I got them and put them away and then had to go through them all again to help with this book. It helped with answering a few new questions that I had.
How did you plan the structure of My Voice In Power?
I didn't at first. I just wrote. I write from my heart and then with my head.
Did you get support with editing, and how much editing did My Voice In Power need?
It needed quite a lot of editing due to where I had repeated myself in some places and reading back I could see that some things were not in order so I was able to go back and move things to help make the book make more sense for the readers.

What is the first piece of writing advice you would give to anyone inspired to write a book?
To write for yourself before you write it for anyone else.
Can you give me a hint about any further books you're planning to write?
I often come up with new ideas and sit with them for a while before i put the words into action but i would like to write a romance and maybe another poetry book it would be great to write another autobiography in another 40 years documenting how fantastic my life has been since writing this book.
And, finally, are your proud of your accomplishment?
Was it worth the effort? Yes I am proud of my accomplishment and the feeling of relief and release i have had since writing it has been immense so it was definitely worth the effort and to know it can be a source of helpfulness for others during my life span and beyond is amazing.
Pop all your book, website and social media links here so the readers can find you:
https://www.instagram.com/my_voice_in_power/
https://www.facebook.com/myvoiceinpower
https://www.tiktok.com/@my_voice_in_power?lang=en
Donate to support The Table Read
We strive to keep The Table Read free for both our readers and our contributors. If you have enjoyed our work, please consider donating to help keep The Table Read going!

Processing…
Success! You're on the list.
Whoops! There was an error and we couldn't process your subscription. Please reload the page and try again.