On The Table Read, "The Best Book Reader Magazine in the UK", Omara Williams talks about her writing career, and what inspired her to write her new sci-fi romance, The Space Traveller's Lover.
Written by JJ Barnes
I interviewed author Omara Williams about her life and career, what inspires her writing, and the story of her new book, The Space Traveller's Lover.
Tell me a bit about who you are.
I came to live in the UK from Cuba with my husband thirty years ago, and four years later, my daughter was born.
Having earned an Honours Degree in Nuclear Engineering from Havana University, I focused my career on software development, starting to work first as a software developer and then as a software architect and manager.
I currently live with my husband in Cambridge, UK and work full-time as a Software Engineering Manager.
In my spare time, I enjoy sky-watching and investigating Ancient Alien theories. I am also a keen total solar eclipse chaser, with more than seven documented total eclipses on my list.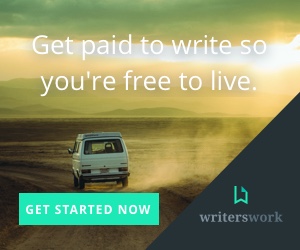 When did you first WANT to write a book?
Since I was very young, I have loved reading and writing.
Every day, I spent hours imagining characters and situations and then would sit down and write for hours.
I would be inspired by anything I would see in my surroundings, and I would come up with a story just by looking at the cloud shapes. Fiction and adventure were my favourite subjects, and I felt very inspired by Jules Verne and Alexander Dumas, amongst many other adventure writers.
At 17, I finished my first handwritten book; it was a collection of children's stories, which my friends and family enjoyed. But I had so many other interests and hobbies, so I did not see writing as something I should pursue and took it only as a pastime.
I concentrated my efforts on my university degree and my passion for software programming and astronomy projects. Writing became something that I used to do, nothing more.
More than thirty years after that first book, I found myself wondering, "What If..?" I believe that it is never too late when you are determined to achieve something, so I started to get back into writing.
Writing a book in English was an amazing challenge for me, plus I had to do it while working full-time.
It has taken me five years to see my book project finished, and I hope readers find it as fascinating as I do.
When did you take a step to start writing?
I've always been fascinated by science and technology and the intense emotions stirred by love stories. Hence I started wondering, "How powerful can love be?"
I had a lot of ideas in my head, and the more I thought about them, the more ideas came.
Eventually, I had to sit in front of the computer and write down all these stories, whether they made sense or not. It was such a relief to see all my ideas come to life in the form of written words on a document. Then after that, I could not stop.
Then I realised that my ideas were developing into a love story set in a science-fiction background where I could let my imagination go free without limits.
I found the creation process so enjoyable and satisfying that I had to write something every evening after dinner. It did not take long to set myself targets and goals and take my writing seriously.
Five years later, my book "The Space Traveller's Lover" was published
How long did it take you to complete your first book from the first idea to release?
It took me five years to complete my book, from the first idea to release. As I am working full-time, I only could write in the evenings and at weekends. The process of writing, reviews, illustrations and interior design was very time-consuming but very satisfying as I achieved every milestone.
Focusing on your latest release. What made you want to write The Space Traveller's Lover?
Since I was very young, I have always wanted to write a book. I love writing, especially about a subject close to my heart, like science and technology.
Once I had so many ideas inside my head that I could possibly hold, I knew I had to write them down and develop them further, so I set out to achieve exactly that.
 What were your biggest challenges with writing The Space Traveller's Lover?
One of my biggest challenges was writing in English since it is not my first language. Although having lived in the UK for thirty years, all my thoughts are in English.
I had so many characters and subplots that it was challenging to organise the whole book. So I had to draw out the scenes and the character's physiques and make a wall chart where I could place carton cards containing a summary of each chapter to set up a storyboard from the initial, middle and final scenes.
Who or what inspired you when creating your Protagonist?
Many themes can be invented and explored in the specific case of alien romance: unrequited love, impossible love, and fatal attraction. Once aliens meet humans, their different origins can play a decisive part in a unique plot that could not possibly happen had the lovers been just humans.
In my book, I wanted to explore impossible love.
The characters in the book are unique to the story and are inspired by it.
I created my Protagonist to be smart, beautiful, strong and independent, inspiring strong emotions from humans and aliens alike and creating a love triangle of impossible, unrequited romance from which true, all-powerful love finally triumphs.
 Who or what inspired you when creating your Antagonist?
I wanted to create an all-powerful, invincible leader that would stay in Erin's way to save planet Earth and the humans.
Kuzhma-Or is the superbly intelligent, manipulative and ruthless Alien Supreme Commander, driven by revenge in his quest to invade and take over planet Earth.
With one piercing gaze, Kuzhma-Or could command complete submission.
He is an experienced, well-respected leader who would stop at nothing to achieve his goal. But his weakness is that he underestimates everyone around him. And Erin will find unexpected allies to confront him and ultimately fulfil her destiny.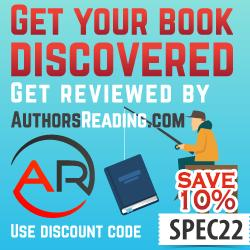 What is the inciting incident of The Space Traveller's Lover?
Ten thousand years ago, an alien race was driven from Earth by ancient humans. They have returned to Earth using perfect human replicas to understand and eventually control the human mind. Stronger, invincible, immortal, and with a technical superiority beyond comprehension, the aliens are fuelled by a zest for revenge while plundering Earth's remaining resources.
The aliens have remodelled themselves into a genetically superior race and removed any feelings or emotions they consider a weakness. They don't feel fear, guilt or remorse, and most importantly, they never fall in love.
Rothwen, a headstrong and ruthless alien soldier, develops an intense obsession with Erin, a bright young human student with a mysterious past. He decides to bring Erin into his world, changing all the invasion plans to be with her, just for his pleasure.
Once Rothwen has Erin with him, he unleashes a devastating attack on planet Earth while Erin struggles to help the humans. Her efforts seem doomed to failure, but eventually, she can reach out to the soldier's bleak soul and does the unthinkable to try to change him against all the odds.
What is the main conflict of The Space Traveller's Lover?
Once Erin is with the aliens, she discovers their immense destructive powers.
While the aliens promise the Humans that they have come peacefully, Erin suspects that not all is as it seems.
Erin's future and that of planet Earth depend on her next actions. She often wonders where her loyalty lies. Is it with the humans or the aliens? Even though she has now been transformed into the alien's race, her feelings and memories are still human. Will she stay with her best friend from childhood who loves her deeply? Or will she stay with the ruthless alien soldier who shows no mercy? Will she be able to overturn the aliens' destructive plans?
 Did you plot The Space Traveller's Lover in advance, or fly by the seat of your pants and write freely?
The book's central theme was already in my head when I started writing the book. But many of the subplots and characters came to me as I developed the story. It was very satisfying to see the characters develop their unique personalities as the book progressed, to the point that they became indispensable to the whole story.
Did you get support with editing, and how much editing did The Space Traveller's Lover need?
Once I completed the manuscript, I reviewed it several times for story consistency and fluency before submitting it to a professional line editor who designed the book interior, arranged the paragraphs, and made several suggestions for grammar and spelling. I also organised Beta reading with family and friends who gave me valuable feedback.
 What is the first piece of writing advice you would give to anyone inspired to write a story?
Write everything that comes to your mind, and turn your ideas into words, sentences, paragraphs, chapters and sections. Let your imagination flow as you write and enjoy every moment. Then you can work on the storyline structure, dialogue and refining the characters. Set your goals and celebrate every milestone that you achieve.
Can you give me a hint about any further books you're planning to write?
I want to write the second part of "The Space Traveller's Lover". Many storylines are waiting to be explored and developed further in my first book.
And, finally, are your proud of your accomplishment? Was it worth the effort?
I am very proud of having published my book. When I first started, it seemed an impossible task. Now that it is complete, I feel realised as an author. It was definitely worth the effort, the time and the expense.
Pop all your book, website and social media links here so the readers can find you:
Website: www.omarawilliamsbooks.com
Facebook: Omara Williams Books | Facebook
Instagram: Omara Williams | Instagram
Twitter: Omara Williams | Twitter
TikTok: Omara Williams | TikTok
YouTube: https://youtu.be/LItWZWKODNQ
Donate to support The Table Read
We strive to keep The Table Read free for both our readers and our contributors. If you have enjoyed our work, please consider donating to help keep The Table Read going!

Processing…
Success! You're on the list.
Whoops! There was an error and we couldn't process your subscription. Please reload the page and try again.