Written by JJ Barnes
I interviewed writer and King Kong founder Sabri Suby about his career, what inspires him, and his latest book, Sell Like Crazy.
Tell me a bit about who you are.
I am the founder and head of growth at Australia's fastest-growing full-service digital marketing agency King Kong and author of Sell Like Crazy.
I initially developed my thirst for sales and marketing in my first corporate job when I was just 17. After a slow start, my dedication to mastering my craft saw me quickly become an expert in cold calling and soon after I became the company's top salesperson.
After running and selling a number of successful ventures (and a few failed ones too!), I launched King Kong after realising that no digital agency in Australia was talking about return on investment.
I couldn't understand why agencies were hiding behind vanity metrics like impressions and click-through rates. I decided it was time to shake the trees and call out the digital cowboys by starting the first full-service digital agency in Australia that focused on ROI.
Today, King Kong is the 17th fastest-growing company in Australia across all industries and has been named the fastest-growing digital marketing agency in the country by the AFR and Deloitte. Operating out of offices in South Yarra and Melbourne, my agency has carved out a niche by guaranteeing results – or we don't get paid.

When did you first WANT to write a book?
I know that the most valuable words are not from people who talk about stuff, but people that actually do stuff. Academics are mostly armchair experts, but I'm actually there in the trenches, day in, day out. I had a burning desire to rip back all the BS and give people exactly what they need to create a killer marketing system that's fast, cheap, timeless, and scalable.
When did you take a step to start writing?
Almost every week I receive emails and handwritten letters from business owners who can't afford our services but desperately need help with growing their business. Before the book, I wasn't able to meet their needs. These messages were the push I needed to get my knowledge out of my head and onto the written page.
An AU$19.95 book is accessible to almost anybody. It's my way of giving back to a community that has made all my wildest dreams possible.
How long did it take you to complete your first book from the first idea to release?
It took around 12 months of solid writing to complete the book.
What made you want to write Sell Like Crazy?
Instead of sending my potential readers to the numbskulls who are rampant in the advertising industry, especially in agencies, I wanted to put together a playbook on the best sales-producing strategies known to man.
What were your biggest challenges with writing Sell Like Crazy?
It's always difficult to really know how well the book is going to do when you're still in the process of writing it. It's a business book about creating a selling machine, so while I knew we would do well in a marketing category, I had no idea if the book had mass-market appeal. Thankfully, it was all worth it in the end!
What was your research process for Sell Like Crazy?
There wasn't a formal "research process" as such, as it was more documenting my firsthand experience from spending over $50 million dollars on ads in over 416 different industries and generating over $1.33 billion in sales. The challenge was turning this 'in-the-trenches' experience into a clear, simple and universally applicable structure and selling system that anyone could follow.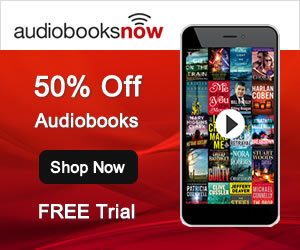 How did you plan the structure of Sell Like Crazy?
In the book, I'm able to share my tried-and-tested selling system designed to bring in a predictable, reliable, and consistent flow of new customers. The system is broken down into eight phases, which are:
Phase 1: Understand and identify your dream buyer
Phase 2: Create the perfect bait for your bream buyer
Phase 3: Capture leads and get contact details
Phase 4: The Godfather Strategy
Phase 5: Traffic
Phase 6: The magic lantern technique
Phase 7: Sales conversion
Phase 8: Automate and multiply
These strategies aren't just restricted to big companies with huge marketing budgets: I've used them to generate hundreds of millions of dollars in sales for businesses of all sizes.

Did you get support with editing, and how much editing did Sell Like Crazy need?
Editing a book is filled with brave decisions. There's a section in my book called 'Kill the Little Bitch Inside', which is quite a controversial title. I went against my editor's advice by publishing that chapter and keeping the title the same – they wanted to alter it to avoid controversy. However, I knew that it was a very good topic and an important chapter. It discusses the duality of man that really exists in everybody.
Ultimately, it was the right decision, because this chapter is generally the one that resonates with the most people. I've gotten a lot of messages from people saying that they had to stop and address that little bitch inside them before continuing and reading the rest of the book.
What is the first piece of writing advice you would give to anyone inspired to write a book?
You can't just expect to put any old book out and expect it to sell. You need to put 100% of your effort into writing the best book possible. It needs wind in its sails so people actually start talking about it.
Spend 100% of your time building the best book you can, and then spend 100% of your time marketing the absolute hell out of it. Write a book that genuinely solves a widespread problem.

Can you give me a hint about any further books you're planning to write?
No plans to write another book right now.
And, finally, are you proud of your accomplishment? Was it worth the effort?
My proudest moment was on launch day, going from 90,000 on the day of release to a number one international best-seller within 10 minutes flat across all book categories. It's a really positive shift to have sold thousands and thousands and thousands of copies of my book in the first month and hear all these stories from people from all different walks of life.
Pop all your book, website and social media links here so the readers can find you:
Sell Like Crazy website: Selllikecrazybook.com
King Kong website: Kingkong.co
King Kong Instagram: https://www.instagram.com/kingkong.com.au/
Sabri Suby Instagram: https://www.instagram.com/sabrisuby/?hl=en
King Kong Facebook: https://www.facebook.com/kingkongco/
King Kong YouTube: https://www.youtube.com/channel/UCwDi1NwScPpDYyvwPvHBj9g
King Kong Linkedin: https://www.linkedin.com/company/kingkong/
Donate to support The Table Read
We strive to keep The Table Read free for both our readers and our contributors. If you have enjoyed our work, please consider donating to help keep The Table Read going!

Processing…
Success! You're on the list.
Whoops! There was an error and we couldn't process your subscription. Please reload the page and try again.