On The Table Read, "the best book magazine in the UK", author Sadie Peers talks about her new children's book, Rockies In My Pockies, and what inspired her to write it.
Written by JJ Barnes
I interviewed children's book author Sadie Peers about her life and career, what inspired her to start writing, and the creative work that went into her new book, Rockies In My Pockies.
Tell me a bit about who you are.
I am Sadie Peers, an illustrator based out of Rochester, NY. I recently graduated from SUNY Fredonia with my BFA in Animation/Illustration. This book was actually written and illustrated while I was finishing up my junior year of college.
When did you first WANT to write a book?
I first wanted to write a book when I realized that I had stories to tell. This was as far back as elementary school. I was always reading a lot so with that came plenty of ideas for stories of my own.
When did you take a step to start writing?
I have been writing short stories for as long as I can remember knowing how to make marks on paper. More recently (about 2 years ago), I started writing my stories down for real. This meant taking the time to figure out how books were formatted and how many words I would need. These were things I had never thought too much about until I became serious about storytelling.
How long did it take you to complete your first book from the first idea to release?
I developed this book quite quickly. The illustrations and first script were finished after just four months. From there the details that come with working with a publisher began. Overall, I believe the process has been a little over a year at this point.
What made you want to write Rockies In My Pockies?
For this book, the characters were set in my mind before I even started developing the story. I had this little girl and her pet turtle that were ready to go on adventures, only, I had not figured out what those adventures were quite yet. I guess you could say that the story was written for the characters rather than the characters written for the story.
What were your biggest challenges with writing Rockies In My Pockies?
Honestly, I am an illustrator first and foremost. When I am thinking of a story, I am thinking of pictures and potential compositions-not words. It feels weird to say that the most difficult part was actually writing it, but it totally was!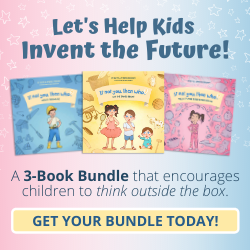 What was your research process for Rockies In My Pockies?
This book is for the most part based on experiences I had as a child. The research did not reference other books so much. It was actually through discussions with my mom and time spent thinking about my childhood, that I was able to begin formulating a story. Once the story was starting to take shape, I did a lot of research on how to write for children. My writing style is generally targeted toward young adults, so it was a bit of a learning curve figuring out how to write for younger audiences.
How did you plan the structure of Rockies In My Pockies?
I used the typical "beginning, middle, end" strategy. After working through writing this book, I found it easiest to write once I had figured out who my characters were and what lesson I wanted to teach. From there, I just had to figure out how they would go on that journey.
Did you get support with editing, and how much editing did Rockies In My Pockies need?
I did get support with editing. It turns out I write way too much for children's literature! There was quite a bit of editing down needed to lower my word count. Luckily, working with my publisher has been super easy and I have been able to get all of the assistance and feedback that I need.
What is the first piece of writing advice you would give to anyone inspired to write a book?
Just sit down and put some words on paper! I find that the most difficult part of writing is actually sitting down to write it. I confess I am a bit of a perfectionist. Most of the time I worry that I will mess the story up and it prevents me from even beginning. Once I start writing though, the words start flowing and the story basically writes itself. It does not matter if your writing is "bad" or confusing at the start. You can always come back and edit it, or keep the parts you like and scrap the rest. Eventually, you will have enough parts of a story that you can weave them together and reveal the story you were dreaming of all along!
Can you give me a hint about any further books you're planning to write?
I do have one in the works. The title is "Walter & Willow" and it is illustrated by me as well. As of now, the first script is written and all of the illustrations are completed. There is no release date yet because it is still going through editing, but that is something to look out for in the future!
And, finally, are your proud of your accomplishment? Was it worth the effort?
Yes! It all still feels a bit surreal. I can't believe I get to hold a book in my hands that was created by me. It has been worth the effort! Any reservations I had during the time spent working on it completely go away when I remember it is truly a tangible book now.
Pop all your book, website and social media links here so the readers can find you:
"Rockies in my Pockies": https://www.shop.imaginewepublishers.com/products/rockies-in-my-pockies-preorder?variant=41568563200154
Website: https://sadiepeers.weebly.com
Instagram: @chlegs_sketches Link: https://instagram.com/chlegs_sketches?igshid=YmMyMTA2M2Y=
Donate to support The Table Read
We strive to keep The Table Read free for both our readers and our contributors. If you have enjoyed our work, please consider donating to help keep The Table Read going!

Processing…
Success! You're on the list.
Whoops! There was an error and we couldn't process your subscription. Please reload the page and try again.