Written by JJ Barnes
I interviewed author Sophia Moseley about her life, her career, what inspired her new book, Escaping Bohemia, and the advice she has for other writers.
Tell me a bit about who you are.
I am a mother of two wonderfully strong daughters, one who is 23 and a force to behold and a 13 year old who is full of wisdom, I am truly blessed. I also have a family of fur babies in my home, and I would love a whole lot more.
Before lockdown, I was in the early stages of starting my photography business, which of course took a back seat in 2020/21. And hallelujah, I had the freedom to write during lockdown, along with home schooling and at the beginning stages of the end to a marriage dogged with abuse.
When did you first WANT to write a book?
I loved to write as a child, like my dear grandma I am a creative soul with a wild imagination. As a child I would write wild, crazy stories but unfortunately due to the fact that I couldn't read or spell very well until early adulthood, so reading anything that I wrote probably was a mission in itself. Thus, at school I got left behind and didn't fulfill my potential, it was the 70s and early 80s.
When did you take a step to start writing?
After I had a full hysterectomy in 2017 I started to receive counselling due to issues within my marriage. Inevitably we started to talk about my childhood and how that linked to some more recent choices. My lovely counsellor was the first person, other than my then husband that I had told the worst parts of my childhood to. She suggested that my story was remarkable and that I should share it, when ready, to help others. This wasn't the first time, so I started to ponder the ideas over and over.
How long did it take you to complete your first book from the first idea to release?
My first go at writing something to be published was at the end of 2019, when I was invited to contribute to a book with 12 other ladies, sharing their incredible stories of overcoming adversity. I wrote my chapter in a couple of months. The whole process of working with the other ladies from concept to being published was 6 months.
How long did it take you to complete your latest book from the first idea to release?
My second book, my memoir #escapingbohemia has been within my mind for a few years, swirling around, trying to get out and patiently waiting for me to be ready. About a month into lockdown my memoirs decided that it was time to come out, so I started to write each day, sitting in the sun as my daughter did her school work. My book was published in the beginning of December, so roughly 6-7 months.
Focusing on your latest release. What made you want to write Escaping Bohemia?
I knew that my story had loads of extremely dark and crazy moments but also some humour and ultimately I broke that cycle of pain and abuse, that is worth sharing with those that are coming behind me, so to speak. I really want to help those girls that still find themselves in such a place.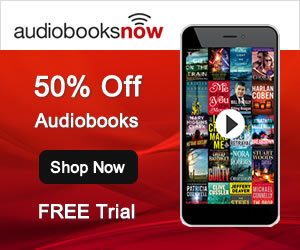 What were your biggest challenges with writing Escaping Bohemia?
Fear, fear of my abilities, fear of people's reaction, mistakes, the process, the outcome and of course revisiting my childhood, which I had buried for so long because I thought that I had dealt with it.
Who or what inspired you when creating your Protagonist?
All the characters within my book are real people, though most of them have now passed and any names that I used I changed, because it isn't a book about shaming others or 'getting them back'. Each person has their own stories that probably need telling and contributed to why they behave as they did. I, as the protagonist, wrote as I was the little girl who was filled with worry and sadness. My mother, I suppose the antagonist, was a flamboyant woman, consumed with pain that she numbed with alcohol, drugs and drama.
What is the Inciting Incident in Escaping Bohemia?
The whole story is filled with jaw dropping moments and stories that as I wrote them, I thought, "Bloody hell, that happened to me" It just amazed and shocked me as I let them out, flowing one after another.
What is the main conflict of Escaping Bohemia?
Wow, it's filled with conflict. Conflict of characters, emotions and the different aspects of life and society. My personal conflict through the process was that I didn't want to just bitch about my mum, as I forgave her a lifetime ago, in fact I feel closer to her than I ever did. However, she made bad and selfish choices, she could have done a LOT better and that story needed telling truthfully. I guess I was worried about people's reaction to her and me but I just let the outcome go, in the end.
Did you plot Escaping Bohemia in advance, or fly by the seat of your pants and write freely?
I wrote as if I was writing within a journal as a child and each story just led easily to another, until the point that I didn't want to think about that old life anymore and I said, "Enough is enough" That's when I stopped.
Did you get support with editing, and how much editing did Escaping Bohemia need?
Yes, as I had little belief in my skill, I sent it away for editing and I was amazed that I actually hadn't made that many mistakes. I did find it extremely hard re-reading parts, to the point at the end, I just had to let it go and have faith all that I needed to write was there and it was legible.
What is the first piece of writing advice you would give to anyone inspired to write a story?
Just start and make sure that you write for you, that way you enjoy the process and you are true to yourself, your story and then what evolves is what's meant to. Be warned that it's addictive!
And, finally, are your proud of your accomplishment? Was it worth the effort?
Now, I'm super proud of my book, #escapingbohemia and myself. I did hide away for a while but I think that may have been more to do with personal matters. But, my book is my tribute to the little girl determined to survive and break the cycle. In fact to all the little girls and women out there who feel alone and broken.
More From Sophia Moseley:
Photographer/Author
www.shutterhutphotography.co.uk
sophia@shutterhutphotography.co.uk
*Amazon best selling author*
Escaping Bohemia-A memoir of a child's journey through a turbulent childhood with an alcoholic mother and her determination to break the cycle of abuse.
Available here:
Co-author of The Girls Who Refused To Quit-A collection of true stories.
If you love clean, green beauty that's good for you and the planet, check out my Tropic shop below.
Award-winning beauty which is fast becoming one of the best names out there. And, Tropic gives back to the planet, planting trees, funding schools for girls and much more!
Visit my online shop, where I sell all the fab-YOU-lous vegan and toxin free skincare that I use in my studio.
Would you like to connect via social media?
Check out my work on Instagram
Keep an eye out for special offers on Facebook
Check out my collaborations on Twitter
Processing…
Success! You're on the list.
Whoops! There was an error and we couldn't process your subscription. Please reload the page and try again.