Written by JJ Barnes
I was delighted to interview the thriller writer Valerie Keogh. She discusses her prolific writing career, what motivates her, the work that went into her latest book, The Lies He Told, and the advice she has to inspire others.
Tell me a bit about who you are.
Hi, my name is Valerie, I write crime and psychological thrillers under the pen name, Valerie Keogh. I was a qualified nurse but gave up nursing in 2019 to write full time. Initially, having tried to get an agent or publisher interested, I self-published and had 9 books on Amazon before I was lucky to be offered a publishing contract with Bookouture. I published two books with them, Secrets Between Us and The Housewife. I then signed with Bloodhound Books and am on my 4th contract with them. My 18th book is out on July 26th – a psychological thriller about a group of women who get involved with the same man, it's called The Lies He Told.
I'm currently editing my 19th book which will be out in October.
When did you first WANT to write a book?
I've dreamed of writing for as long as I can remember but fear of failure put me off – I finally decided to either write a book or stop dreaming – and I haven't stopped since.

When did you take a step to start writing?
It was in 2008 that I decided to stop messing about and focus on getting a book written. It's very easy to write a few paragraphs, think it's rubbish and delete to start again another day – this time, I decided to keep writing till it was finished. It was like getting a cork out of a bottle then, I've been writing ever since.
How long did it take you to complete your first book from the first idea to release?
My very first book which is now called No Simple Death took about a year – I was working full time at the time.
How long did it take you to complete your latest book from the first idea to release?
I keep a daily word count from my first word so I'm able to look back. The Lies He Told took me 9 weeks to write – that's from the first word to a second draft good enough to hand to my publisher. It then went through the editorial process which finished last week and it's due out July 26th. So in total, that's almost 7 months.

Focusing on your latest release. What made you want to write The Lies He Told?
I'm under contract to write psychological thrillers so, to a certain extent, I had to come up with a story line to suit. Since my imagination does tend to go along the darker, twistier road, it isn't too difficult! What women will do for love is something that always fascinates me and that's the theme for this one.
What were your biggest challenges with writing The Lies He Told?
I'm an absolute pantser – I never plan my novels so often I have no idea what's going to happen in the end and I really wasn't sure how I was going to get this story together. But as often happens, the characters took over and I think it worked out quite well.
Who or what inspired you when creating your Protagonist?
All the women I've ever known, myself included, who have fallen for the 'charms' of the wrong man.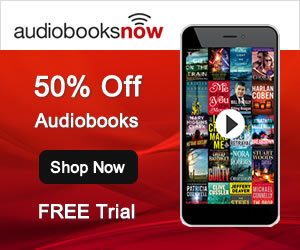 Who or what inspired you when creating your Antagonist?
All the charming, charismatic men I've met in my life, the ones I fell for as a naïve younger woman, the 'bad' guys, the totally unsuitable ones. The unsuitable men my girlfriends have fallen for. Toby is probably rather two-dimensional as he has only a few lines in the novel, but he's an amalgamation of all of these charming ne'er-do-wells.
What is the inciting incident of The Lies He Told?
Probably when Toby tells Misty that he doesn't love her anymore, this has repercussions later in the story.
What is the main conflict of The Lies He Told?
There are four main female characters – and each is in thrall to the charismatic Toby. There's conflict between each of the women which on two occasions results in physical conflict, plus there is internal conflict as each faces up to the truth of their situation.

Did you plot The Lies He Told in advance, or fly by the seat of your pants and write freely?
I really wish I could plot, and I have tried, but it simply doesn't work for me. I sometimes only have a vague idea of a story and start to write in the hope that it will come together. Once, I had an idea for the end of a story and wrote that, then backfilled the start. Different methods work for different people. I did sit down to plan once, but I got as far as writing Chapter One and gave up.
Did you get support with editing, and how much editing did The Lies He Told need?
My publisher is amazingly supportive. I generally have done 2-3 drafts before I give it in. It's then read, and I'm given suggestions on changes to make – sometimes these can be tougher than others. The manuscript then goes to my editor, comes back to me for any changes she suggests, then it goes to a proofreader and back to me with any changes he suggests. The, hopefully, we have a finished novel.
What is the first piece of writing advice you would give to anyone inspired to write a story?
Get it down without worrying about whether it is good or not. A first draft is always bad but the time for polishing comes later.

Can you give me a hint about any further books you're planning to write?
Ha, ha, oh dear, so many ideas, only so fast my fingers will fly over the keys!! My current contract requires me to write another psychological thriller which will be out in January. I have a very vague, floaty idea of setting it in a knitting circle with a group of women. Very vague as yet.
I've also written an action story – a very James Bond-like story which I may polish up and try to find a home for early next year.
And, finally, are your proud of your accomplishment? Was it worth the effort?
Yes, and absolutely yes. I sometimes look at all the books I've written and shake my head – did I really write all of them? I love what I do, I'm lucky enough to be able to write fulltime and make a good living at it. I've made some fantastic friends and discovered that the writing community is friendly, supportive and so much fun. Every new release has an element of stress – will readers like this one – but so far, I've been lucky and mostly, my books have had good reviews. As long as I can keep writing books that readers like to read, I'll keep doing it.
Pop all your book, website and social media links here so the readers can find you:
Facebook: https://www.facebook.com/valeriekeoghnovels
Twitter: https://twitter.com/ValerieKeogh1
Instagram: https://www.instagram.com/valeriekeogh2
Author Central: https://www.amazon.co.uk/Valerie-Keogh/e/B00LK0NMB8
Processing…
Success! You're on the list.
Whoops! There was an error and we couldn't process your subscription. Please reload the page and try again.