Written by JJ Barnes
I interviewed author Yvette Bodden about her career, what inspires her to write, and the work that went into her new book; A Journey To Becoming The Best Self.
Tell me a bit about who you are.
My name is Yvette Bodden. I am a Writer, Author, & Inspirational Speaker.  I am humbled by my strong Latina roots and love giving back to my community. While I found that many women in my culture share some of the same challenges that I do, there are millions more that have similar struggles. I connected to the sometimes painful experience of being a woman in society, and decided to create a platform designed to inspire, encourage women to become their best selves. AW was born in 2018.
Today, it has an archive of close to 500 articles, short stories and high profile interviews all geared to uplift women from all walks of life. In 2019, my book "A Journey to Becoming the Best Self" was published by Black Rose Writing. It is part self-help/memoir detailing my story of divorce, depression and how I turned pain into purpose.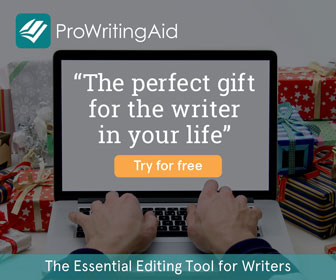 When did you first WANT to write a book?
I did not set out to write a book. My experience with loss followed by depression sparked a journey of self-discovery. The experience awakened something in me, believing that I had to share my story with other women, So, I set out to tell my story to help others.
There are women all over the world going through a painful time without the proper resources. Therapy costs money, books cost money, and many do not have the access to a personal support network. AW has a vast amount of information for free.
The stories in it's archive, written in English and some in Spanish can help women to connect, heal and learn from one another. The desire to help made me want to write a book.
When did you take a step to start writing?
I have been writing journals since the age of 14 years old. There has always been a high level of comfort in words, pen to paper, reading and writing. Sometimes, I would just write as a way of purging my thoughts and emotions but I never thought about writing professionally. I never realized that my words could inspire others until I put them out into the world.
How long did it take you to complete your first book from the first idea to release?
The idea came first, there were many reasons for not doing it, the biggest being – fear. Once, I made the decision to take on the project, it took about approximately two years. The process of writing is editing. Once a manuscript is complete it can take a long time to shop around and a bit of luck!
What made you want to write A Journey To Becoming The Best Self?
As a woman, I know how difficult it can be to show vulnerability. We all need a little help at times. Sharing our stories helps us connect and learn from one another.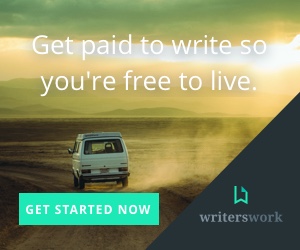 What were your biggest challenges with writing A Journey To Becoming The Best Self?
The biggest challenge was opening myself up to the world and telling my truth was not easy but if it meant it could help one person, it has been worth it.
What was your research process for A Journey To Becoming The Best Self?
It is a memoir, writing from real life is easy, as far as the research goes, however, rehashing old wounds is never simple.
How did you plan the structure of A Journey To Becoming The Best Self?
I had an idea in my head, the book was to be written in two parts. The first half was the pain, the second half was about coming into the light – my awakening. It was a rebirth of sorts, I wanted the reader to experience my journey, as I did in real life.
Did you get support with editing, and how much editing did A Journey To Becoming The Best Self need?
Editing is one of the toughest jobs of a writer.  I had to find someone with fresh eyes, who would connect with my story and understand my purpose. The editing process never ends but an author has to be willing to get to a point of letting go. The story has been written, you nurtured it, gave it its best then let it out into the world.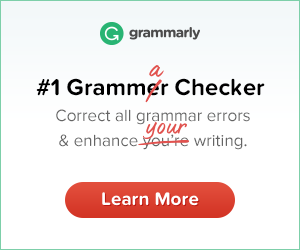 What is the first piece of writing advice you would give to anyone inspired to write a book?
Write it. We can spend a lifetime contemplating picking up the pen or opening the laptop but nothing will happen until you sit down and open yourself up.
Can you give me a hint about any further books you're planning to write?
I am working on a work of fiction that will be very different from the first book. I am able to be creative, throw myself into the main character and have fun writing. Releasing my creative juices is much more, especially when it has nothing to do with me!
And, finally, are you proud of your accomplishment? Was it worth the effort?
The years, days, months and long hours of writing and editing, incessantly, have all been worth it. I sit at my desk and see my book on the shelf, thinking about all the readers I'm inspiring, it has been completely worth the hard work. I am not only proud of the accomplishment, I have embraced my truths in front of the world, and become a better person for it.
Pop all your book, website and social media links here so the readers can find you:
You can find me at the below:
Website: www.awakened-woman.com

Instagram: www.instagram.com/womanawakened
Twitter: www.twitter.com/womanawakened
Facebook: https://www.facebook.com/AWinspires/

Link to book: https://www.amazon.com/Journey-Becoming-Best-Self-Yvette-Bodden/dp/1684333199/ref=sr_1_3?crid=21ZJAEWUUXURT&keywords=yvette+bodden&qid=1641488063&sprefix=yvette+bodden%2Caps%2C79&sr=8-3
Donate to support The Table Read
We strive to keep The Table Read free for both our readers and our contributors. If you have enjoyed our work, please consider donating to help keep The Table Read going!

Processing…
Success! You're on the list.
Whoops! There was an error and we couldn't process your subscription. Please reload the page and try again.