On The Table Read, "The Best Book Reader Magazine in the UK", Jan Rothney releases Breaking Free, a practical and empathetic approach to recovering from CFS or Long Covid symptoms.
It is estimated that more than 1.3 million people* in the UK are living with Long Covid – and more than 260,000 British people** have ME (also known as Chronic Fatigue Syndrome).
*Office for National Statistics, January 2022; **The National Institute of Health and Care Excellence, 2020.
Chronic Fatigue Syndrome And Long Covid
Those living with Chronic Fatigue Syndrome or with Long Covid are shackled to a cycle of debilitating and unpredictable bouts of extreme exhaustion as well as 'brain fog', joint and muscle pain, insomnia and other unpleasant symptoms that disrupt their lives, impinge on their relationships, and may threaten their ability to work.
The orthodox medical approach to treating CFS (ME) has tended to regard the condition as something patients have to endure and 'just learn to live with'. Now, in this new book, Jan Rothney, advocates an innovative approach to CFS (ME) and Long Covid symptoms – an approach involving emotional regulation, social connection and ways to retune the body's primitive fear responses.
Jan Rothney
In the book, Health & Social Care lecturer Jan Rothney offers expert advice to people who have CFS (ME) or Long Covid – to help them understand their own condition, relieve their symptoms and begin their journey to recovery. Jan has personal experience of ME (CFS) herself and she now runs the successful Reset to Thrive recovery programme which has helped many hundreds of CFS sufferers.
"My mission is to demonstrate that recovery is possible and show how it can be achieved." says Jan
Jan Rothney is a living example of someone who has broken free from Chronic Fatigue Syndrome (CFS). For many years, she lived with the condition herself, only to embark on a journey of learning and discovery that allowed her to achieve permanent recovery. Now she shares her knowledge of staying healthy, in this comprehensive guide to help readers regain and sustain a life free from chronic fatigue.
Breaking Free
Breaking Free also examines the confusion surrounding ME (CFS) and Long Covid as well as how that bewilderment impacts on a person's recovery. The book helps readers to understand the science behind the symptoms while guiding them step-by-step, at their own pace, with techniques to speed up recovery, rebalance their body systems and move forward with the knowledge they need to stay healthy.
Breaking Free is also a testament to the power of human perseverance, the incredible story of a woman who fought her way out of a serious life-changing condition and back to a healthy, productive life.
With tried and tested techniques to tackle Chronic Fatigue Syndrome and Long Covid, this inspirational book is the perfect companion for people who face these conditions – and for their friends, family and colleagues as well as those health practitioners wishing to consider a new approach Chronic Fatigue Syndrome and Long Covid.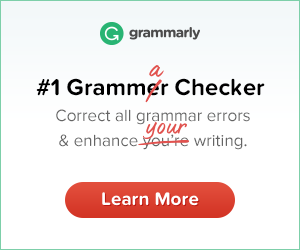 About Jan Rothney
Author, Jan Rothney holds a BSc Honours in Psychology and a PGCE in teaching. Jan began her career working with children and their families – and went on to practise at a residential school for children with behavioural difficulties. Jan was subsequently diagnosed with ME in 2003, which came as a result of years of post-viral fatigue, other health conditions and living in an unhealthy environment.
Jan recovered on her own, but a relapse in 2006 made her realise it wasn't enough to get physically better. She went on to run a CFS clinic and has worked with up to a thousand clients to enable them to recover.
Jan Rothney (who lives in Devon)runs the Reset to Thrive recovery course: www.resettothrive.co.uk
Donate to support The Table Read
We strive to keep The Table Read free for both our readers and our contributors. If you have enjoyed our work, please consider donating to help keep The Table Read going!

Processing…
Success! You're on the list.
Whoops! There was an error and we couldn't process your subscription. Please reload the page and try again.