On The Table Read, "The Best Book Reader Magazine in the UK", author Chris Coppel describes the story of his new horror book, Lingering, about the haunting of Paul and Christy's new home, Croft House.
In Chris Coppel's Lingering, Paul and Christy are in the throes of buying their new home, Croft House. But the death of Christy's father leads to Paul moving in initially on his own.  Whilst working at the house, strange things start to happen almost immediately.
With the help of a local psychic, the original entity is removed only to open the doors to more evil powers and the horrors of Croft House's past coming to the fore.
Lingering
Published on 28th June 2022, Lingering is Chris Coppel's latest standout novel, and his sixth to be published in less than a year.
Transfixing from the outset, the author's wordsmithing skills immerse readers alongside the novel's protagonists in a house of horrors brimming with scares and paranormal mayhem that is on par with literature's horror greats.
Character-driven and mind-bending, Coppel's novels get better and better with each new title, and like his father before him (the author's father, Alec Coppel, is the genius behind Vertigo) his work has 'movie in the making' written all over it.
Prolific and at the top of his game, Lingering seals the author's reputation as the undisputed literary leader of spine-chilling and contemporary horror.
Horror At Croft House
The woods looked dark and ominous, Between the trees, where the darkness was blacker than black, dozens of slanted yellow eyes flicked open and stared back towards the house. They weren't the eyes of anything human.
When Paul and Christy purchase Croft House, they are both looking forward to a new start. Christy's abusive father is dying, and she is ready to put the past behind her. But the house has other ideas. They soon realise there is something else there with them in the house, something that's trying to communicate with them.
In their fear, they ask a local psychic to remove this entity. And in so doing, release something far, far worse.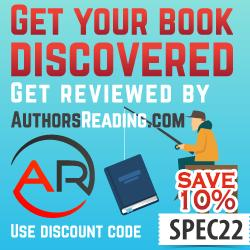 Chris Coppel
"The house sale goes through in record time and Paul is forced to pack and move from their rental property by himself. While working at the new house, strange events occur that at first Paul puts down to his own exhaustion. Little incidents that, though inexplicable and ghostly, are seemingly harmless and innocent. It's as if an entity within the house wishes to communicate."
Chris believes that stories should be able to transport the reader to different places, where they can experience events and dimensions that have never been considered. Chris is able to write gentle fable-like adventures (Far From Burden Dell) as well as opening the pages into dark and terrifying stories where dimensions co-exist with indescribable evil. (Legacy).
Chris Coppel was born in California and has since split his time between the USA and Europe, living in California, Spain, France, Switzerland and England.
Chris has held senior operations positions for both Warner Bros. and Universal Studios. Chris also held the position of Director of Operations for UCLA's Film School where he also taught advanced screen writing. Chris and his wife Clare spent many years helping animal rescue with Best Friends Animal Society in Utah. Before joining Best Friends, Chris was President and Managing Director of the Home Entertainment Division of Testronics in Los Angeles.
Following in his father's footsteps (Alec Coppel wrote Vertigo among many other successful movies) Chris has written numerous screenplays as well as the novels Luck, The Lodge, Legacy, Lakebed, Liner, Lucy, Logistics and Double Down (as C J Axlerod).
Chris is also an accomplished drummer and guitarist. He and his wife currently live in the UK.
Find more from Chris Coppel
Published by Cranthorpe Millner Publishers, Lingering (ISBN: 978-1-80378-049-8) is published on 28th June 2022 and is available in paperback (£8.99) and Kindle format.
Waterstones | Foyles | Amazon | Cranthorpe Millner
Facebook: www.facebook.coc/ccoppel1
Instagram: chris.coppel
Twitter: @chriscoppel
Blog/Website: www.chriscoppel.com
Donate to support The Table Read
We strive to keep The Table Read free for both our readers and our contributors. If you have enjoyed our work, please consider donating to help keep The Table Read going!

Processing…
Success! You're on the list.
Whoops! There was an error and we couldn't process your subscription. Please reload the page and try again.