On The Table Read, "The Best Book Reader Magazine in the UK", authors writing eco-fiction can be a tool for tackling climate change and promoting issues of sustainability.
When looking to tackle issues like climate change and promoting sustainability, Denise Baden, a professor of sustainable business at the University of Southampton notes that writing eco-fiction offers a creative solution.
"Being able to construct my own story and basically move my characters around and have that complete control and scatter little green solutions throughout the plot, it made me feel that I was contributing something positive and making people smile at the same time, and it certainly kept me sane during lockdown," Baden notes.
From the powerful value of a new perspective through creative eco-fiction to how sustainable solutions can translate into everyday life, here's what you should know.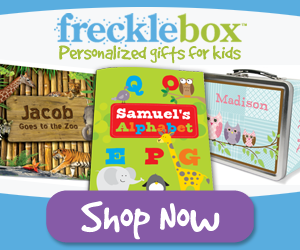 The power of a positive perspective
The evidence of climate change in the UK shows a stark reality that demonstrates the need for action to be taken. All of the top ten warmest years for the country in records back to the year 1884 have occured since 2002, and the 21st century for England alone has so far been warmer than the previous three centuries. To further highlight the weight of the issue, 2020 was the third warmest, fifth wettest, and eighth sunniest on record for the UK.
For authors like Denise Baden, using creativity when writing fiction is a way to hone in on and address environmental issues while also working to 'smuggle in' green solutions. "Everyone turns to science as a way to address the climate crisis, but I think it's stories that engage our imaginations. It's stories that enable us to see things from other points of view, especially things like sci-fi and ones set in the future. They also say how things could be," Baden notes in an interview with Joanna for The Creative Penn.
Baden goes on to say "I think it's a real shame that actually a lot of stories set in the future are dystopian, because we think, 'I don't want to go there.' And I thought, wouldn't it be nice if we had some stories set in the future that were utopian, that gave us a positive vision we could aspire to perhaps."
Expanding on eco-fiction
While Baden notes how eco-fiction is typically alarmist in the sense that it often depicts a post-apocalyptic world without nature, it doesn't have to be. For instance, when asked by writer Sam Perrin for an article for Ecology for the Masses about what fiction inspired them, Dr. Dani Rabaiotti, an author and postdoctoral researcher at the Zoological Society of London notes "From my early childhood I was engrossed in tales of British wildlife.
In Beatrix Potter's books and The Wind in the Willows I discovered the magic of the UK countryside — the beauty of our fields, hedgerows and riverbanks that the animals we share our country with call home." Rabaiotti further expands on the value that eco-fiction has in terms of introducing human threats such as habitat loss, fragmentation and the use of pesticides, underlining the scope that the genre can cover in educating readers — and even inspiring them — when it comes to the environmental realities at hand.
Sustainability and an artist's finances
For artists and authors who wish to make a sustainable impact, writing creative eco-fiction isn't the only way. For those who have their own business, integrating sustainable solutions into everyday life can involve planning ahead for future expenses, understanding your finances, and assessing them regularly. Writing off bad debts is just one great way to get started, as it occurs when someone owes you money that becomes null and void (meaning that you're unable to collect your original invoiced or loaned amount). 
Accounting for bad debts is essential during bookkeeping sessions, and writing them off simply means acknowledging that a loss has occurred. That said, there are two general methods to do so effectively. The first, known as the 'direct write off method' involves adding the debt amount to their bad debt expense account after confirming that the consumer won't pay their debt. The second, also known as the provision or allowance method, involves the seller charging the original unpaid invoice amount to their allowance for doubtful accounts.
Tackling Climate Change
Tackling serious issues like climate change and promoting sustainable solutions is often seen as a government or societal responsibility, though authors are working to make a positive change via creative works of eco-fiction. From painting vivid pictures of nature to envisioning potential environmental solutions, authors like Baden and Rabaiotti note interesting ways that eco-fiction can make a change.
Donate to support The Table Read
We strive to keep The Table Read free for both our readers and our contributors. If you have enjoyed our work, please consider donating to help keep The Table Read going!

Processing…
Success! You're on the list.
Whoops! There was an error and we couldn't process your subscription. Please reload the page and try again.