On The Table Read, "The Best Book Reader Magazine in the UK", Rat Trap by James Rutter is a fast-paced, dramatic and passion-filled "revenge drama", as the novel's protagonist emerges from lockdown and takes injustice into his own hands.
James Rutter
While British writer James Rutter won't go into too much detail, he fully admits that many aspects of his debut novella, 'Rat Trap', are based on his own experiences owning an off-road motorcycle business.
But that's as much as he'll say. The story is highly topical, focusing on the post-lockdown life of a business owner who decides to find and hold accountable those who have caused irreparable damage to his business.
Think lockdown was bad? Take a walk in the shoes of Simon Whitby…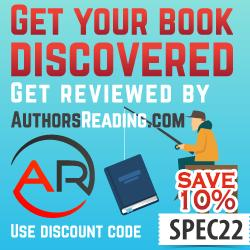 Rat Trap
July 2020, Simon Whitby was looking forward to his business re-opening after 3 months of lockdown. But no sooner had he welcomed his customers back in, thieves struck and virtually wiped out the business overnight.
With his finances collapsing and little support from the police or insurance, Simon is forced to take matters into his own hands and deliver his own form of retribution on the person he believes was behind it. But Simon's carefully constructed trap doesn't go as smoothly as he had planned.
Seen through Simon's eyes and that of his partner Georgia, this fast-paced revenge drama re-traces the dramatic twists and turns of his perilous and desperate plan to recover his business, his life and his self-respect. Based on real events, this debut crime thriller shows James Rutter's skill in crafting an exceptionally gritty debut novella that cranks up the tension with every chapter.
The Impact Of The Pandemic
"As a business owner, you only want to do what is right for your customers, and your own future," explains the author. "As people with a fierce drive and thirst for competition, we often take it on ourselves to ensure our success and fight to survive in the face of adversity. This novella is an extreme extension of that, set against the challenging backdrop of the pandemic."
Continuing, "The pandemic took millions of businesses to the point of collapse, and also blew open vulnerabilities that criminals took advantage of. Amid the chaos and confusion, all businesses effectively became targets for crime. My business fell victim, but I'll leave it there. If you want some hints as to what happened, you'll need to buy the book!".
About James Rutter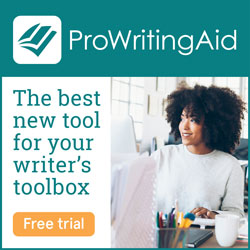 I didn't set out to be an author and would not describe myself as one if asked "so what do you do?". I've been in business since age 22, from 3D computer graphics, to property development to creating and running an off-road motorcycle centre. Despite it being hard work and very insecure at times, I'm pleased to say that 30+ years later, I've never had a 'proper job'.
But writing is something I have been increasingly drawn towards, and the crime genre particularly inspires me. My stories are based on personal experience or inspired by 'the goings on' in North West England where I grew up and still live.
My passion is NOT writing. In order to write engaging and original stories, I believe that you have to absorb passion and inspiration from real life. So, I still try and run a business, but aim to travel as much as I can (ideally on a motorcycle!), as well as competing in off-road motorcycle races, snowboarding, keeping fit and enjoying time and travel with Julie – my amazing fiancé, avid reader, number one supporter and fellow Nordic noir fan.
I'm blessed with two very creative and talented twin daughters who are out there making their own way in the world. My only dependent is a furious ball of fur and teeth called Jasper. I love him really.
Find more from James Rutter
The author is currently working on two further novels, all based on crime in the Northwest of England.
'Rat Trap' is now available to buy in ebook and paperback on Amazon.
Watch a video trailer, here:
Donate to support The Table Read
We strive to keep The Table Read free for both our readers and our contributors. If you have enjoyed our work, please consider donating to help keep The Table Read going!

Processing…
Success! You're on the list.
Whoops! There was an error and we couldn't process your subscription. Please reload the page and try again.