On The Table Read, "The Best Book Reader Magazine in the UK", James The Third by Maggie Ballinger is a reimagining of recent royal history, exploring life when Princess Elizabeth has a younger brother.
On the night of 5th/6th February 1952, King George VI took his final breath, and his elder daughter, Princess Elizabeth, became Queen. For over fifteen years, Princess Elizabeth had been heir presumptive and, whilst it was generally acknowledged that she would accede to the throne, there was always a chance that the King might yet have a legitimate son, who would take his daughter's place in the line of succession.
Maggie Ballinger's James the Third offers a 'what if?' story that delights with royal scandal, conspiracies and more.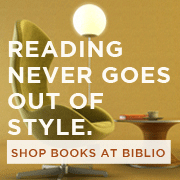 A "What If?" History Of The Royal Family
In this captivating royal saga, Maggie Ballinger delivers a compelling novel that is guaranteed to delight royalists and fans of historical fiction as it offers up an intriguing reimagining of the House of Windsor following the death of King George VI.
Focussing on the rule of 'male-preference primogeniture' − the gender-based law of succession as old as the monarchy itself, which was overturned less than a decade ago − James the Third is not only a creative and well-developed work of fiction but benefits from the author's forensic fact researching and her commitment to language and historical nuances that capture the zeitgeist.
The unanticipated subplot, which follows two sisters born in the same years as Princesses Elizabeth and Margaret, not only adds a clever twist but the opportunity to present the commoner's view of unfolding royal events.
With Her Majesty's Platinum Jubilee celebrations less than a month away, the question of what if the Queen didn't become queen in 1952 as she had a baby brother, offers a fascinating reworking of history. And with our insatiable appetite for all things royal (including scandals) showing no signs of abatement, James the Third is a guaranteed crowd-pleaser.
James The Third
In 1936, the Duke of York unexpectedly became King George VI, and his ten-year-old daughter, Princess Elizabeth, became heir presumptive. However, she was never heir apparent, because a male sibling would automatically assume her place in the line of succession. So what would have happened upon the late arrival of a baby brother for the grown-up Princesses Elizabeth and Margaret?
After King George VI's death in 1952, the United Kingdom's next sovereign would have been a very young boy, and one in need of a regent. James the Third tells that boy's story. How does his reign unfold? He is clever, resourceful and unconventional − but can he alter the course of history, given the limited role of a constitutional monarch? Does he find true love, or must he accept second best? And, with the births of his heirs, what does the House of Windsor look like now?
Set against rapidly changing times, there is a parallel tale of two working class sisters from the East End of London. As fans of the royal family, they are closer to the crown than they could ever imagine.
Seamlessly blending the twists and turns of fiction with historical fact, this book is sure to please anyone who enjoys a glimpse of life behind palace walls.
Maggie Ballinger
"History's 'what ifs' are always interesting, and the premise for this story proved especially so. At its heart is a rebel king, mingling unnoticed amongst his subjects, yet constrained by his constitutional role. Writing it was great fun, and I hope reading it will prove equally enjoyable."
Maggie Ballinger was born in Crewe, brought up in swinging-60s London and now lives in Sheffield. She studied European History at the University of East Anglia and later obtained an MA in International History from Birkbeck College, London. Since retiring as a hospital manager, much of her time has been spent writing an eclectic range of material.
She is the author of Britannia's Glory – A Maritime Story (Uniform, 2019) and the illustrated children's book Baa Baa Pink Sheep.
Find more from Maggie Ballinger now:
Published by Universe, James the Third (ISBN No: 191441456X) is available in paperback (£7.95) and Kindle format (£2.84) on Amazon at https://amzn.to/3vWm0lC and https://amzn.to/3vUh4h0
It is also available at Waterstones, WH Smith, Blackwell's and other independent bookshops.
Instagram − @maggiewritesbooks
Twitter − @BBPSBook
Donate to support The Table Read
We strive to keep The Table Read free for both our readers and our contributors. If you have enjoyed our work, please consider donating to help keep The Table Read going!

Processing…
Success! You're on the list.
Whoops! There was an error and we couldn't process your subscription. Please reload the page and try again.