On The Table Read, "The Best Book Reader Magazine in the UK", Ged Melia releases A Lancashire Story, featuring the younger versions of the characters from his previous book, Family Business, following the ups and downs of family life in Lancashire.
Set in the three decades prior to events recounted in Ged Melia's 'Family Business', 'A Lancashire story' is a prequel to the family saga. Introducing younger versions of the characters introduced previously, A Lancashire Story follows the ambitious Austin through his marriage and the ups and downs of family life.
A Lancashire Story
A family saga that draws you in from its very first page, the author offers an authentic vision of the hand-to-mouth existence experienced living in Lancashire at the end of the 19th and start of the 20th century.
With the social mobility aspirations of its main protagonist, Austin, driving the story forward and offering an alternative vision of life to that of his father, the author's expert historical knowledge ensures the story runs true with the issues of the day, including votes for women and the traumatising impact of the Great War.
An accomplished storyteller who appreciates that it's those small details that bring his characters to life, especially when the story spans several decades, Ged Melia has undoubtedly found his niche and fans of period fiction will be delighted to know he has another novel in the pipeline.

The Characters
Life as a miner, or as a cotton spinner, is not for Austin. He has ambition. Negotiating his way through an inter-denominational marriage, he marries Emma, a non-Catholic. After leaving Farnworth, a small mill town on the edge of Bolton, Austin's career as a steam engineer takes the family on a journey through the cotton towns of early twentieth century Lancashire. 
A dozen years later, they have three children. Annie, the eldest, and Thomas, the youngest, are quiet and well behaved. Edward is different. He's a rascal, always ready for a bit of fun, and frequently willing to break the rules.
Family life, and dealing with a recalcitrant son was challenging enough, but at least it seemed manageable. Alas, the onset of war was about to disrupt everything.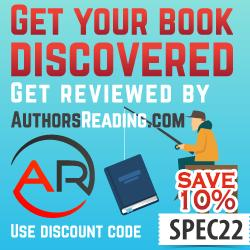 Ged Melia
"It is difficult to talk about one book without also referring to other, given that many characters are common to both. I have a third novel in draft, 'Liverpool', albeit this will not be ready for release for at least a year. Set in the 1840s, in Liverpool, it relays the story of a family's escape from the west coast of Ireland, and the challenges of life in Liverpool during the famine years."
Ged Melia is married with two adult children and lives on the West Pennine Moors, just outside the village of Edgworth in Lancashire. After a career in accountancy, general management, and management consulting, Ged now spends his time writing, trading in collectable books and ephemera, and working with a national charity. 'A Lancashire Story' is his second novel and is a prequel to his first, 'Family Business'. 
Find more from Ged Melia now:
Published by Grosvenor House Publishing, A Lancashire Story is available in hardcover (£18.99)  paperback (£10.99) and Kindle format (£3.39) on Amazon at https://amzn.to/3wa9uyX / https://amzn.to/3lcDUu0 /https://amzn.to/3NbmtGh
Full details of 'A Lancashire Story' can be found at https://bit.ly/3FEFKNX
http://www.dmsltd.co/familybusiness/the-author/the-author.html
BBC Podcast appearance:
https://www.bbc.co.uk/programmes/p0c3f7gd
Donate to support The Table Read
We strive to keep The Table Read free for both our readers and our contributors. If you have enjoyed our work, please consider donating to help keep The Table Read going!

Processing…
Success! You're on the list.
Whoops! There was an error and we couldn't process your subscription. Please reload the page and try again.