Written by Nicki Murphy
https://nickibookblog.blogspot.com/
Why did I start blogging?
Hmmm, there's an interesting question and not one I'm sure I can fully answer. I've always been an avid reader and having joined Facebook about 10 years ago saw posts on there asking for advanced readers. I contacted one and the rest as they say is history. Perhaps I wanted to do that little bit more than just read- something to keep my brain active as I had recently retired- early I hasten to add!
At the time I began a Facebook blog which I still have (https://www.facebook.com/nickisbookblog) and kept this until I was seeing that Facebook blogs " weren't the real thing" so began my " proper" one in 2017; https://nickibookblog.blogspot.com/
I read about 200+ books a year on average. I post to both blogs, Amazon and several Facebook pages as standard to reach a wide audience.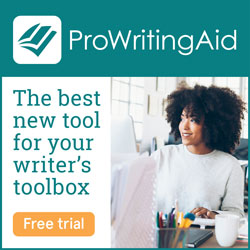 Why read?
For me this had always been an escape ever since I was a child. Around the time I began blogging I had a lot going on mentally and reading was my saviour as it took me away to another place so I couldn't focus on the things my mind wanted to.
At times this was really hard but the pages kept me focused on something else and before I knew it I was engrossed. I wanted to give something back to the authors as their books had done so much for me, and the blog came from this. I have also learnt much from reading- from general facts to more in depth knowledge and things I wouldn't have known otherwise. I have also joined a wonderful online community- who knew that there are groups where (fictional) murder can be discussed legally!
Genres:
I began with reading allsorts in a bid to widen my horizons- and it worked. I'd never read some genres but was curious and then found which I preferred by doing this. Even now I push my boundaries and have found a real pleasure in some genres that I may not have previously considered.
My top ones (but not exclusive) are: Psychological thrillers, Crime, modern history (ww1/ww2). The only genres I won't touch are out and out romance, Horror and fantasy and anything too extreme. I read mainly fiction but the occasional factual book as well. I enjoy a good solid plot line and one that keeps me thinking so nothing too predictable. Hence crime and psychological fiction are good genres for me.
Authors:
I have read so many, but have a few that I read every book of as I enjoy their writing style . The same with some publishers- I don't read every book they publish but am loyal to certain ones and through their blog tour organisers do many of their books.
Too many to choose from? How to choose? Selective?
Yes yes and yes again! I have to be strict with myself and limit what I say yes to, taking all of the above into consideration. I limit myself to 3 blog stops per week as each one takes a while to prepare and then more time on the day of posting – however when it comes round it comes to publishing that is more likely to be 4, 5 or more in a week, depending how far ahead I am with reading at the time.
There are thousands of titles as we all know and appreciate. I like to support where I can but also want to have that enjoyment as there are only so many hours in the day sadly. I do lots of other things from running to volunteering for a hens rescue organisation (fresh start for hens) where I do a lot of the admin as well as other hen tasks.
Funnily enough I'm not known to be a "sitting down" type of person so needing to relax (and being told to by health professionals), reading helped me along with this and yes, it has worked.

The Thrill!
I am so humbled when I see a quote from my review used in an ad for a book or on a website/amazon etc. I never thought this could happen to me. It gives me a thrill each and every time and also when I get responses from an author on things like twitter (@nickisbookblog) it is most encouraging and brings a smile. Through blogging I have met (some even in real life!) some wonderful people who I am now honoured to call friends.
When I get asked to review by someone new be it an author or blog tour organiser again it brings a smile and that little bit of reinforcement that I am doing something to help others which I enjoy.
Nicki's Book Blog
My blog strapline is " The books I read reviewed with honesty. I read many genres and these are my thoughts on each book. Pure and simple" which I try to adhere to every time. Pure and simple as in nothing complex and not pages and pages- I like a review (of anything) to be enough to get a good idea but not too much to bore the pants off me! My reviews are honest and will always be positive. If I don't like something I may say it in a positive way as I feel negativity never gets anyone anywhere so constructive criticism, and besides I do appreciate the blood, sweat and tears, time, effort and money that has been spent to get a book to this point. Who am I to take anything away from it?
I'm always happy to hear from authors and will help where I can. The book blurb, a little more about it and about them is always helpful to ensure I'm going to be reading the right thing and that the review will be helpful.
I'm currently reading a fictional book "written" by a dog. I've just finished a psychological thriller and there's another one I'm about to start (I only read one book at once!)
Thank you for reading and thank you for asking.
More From Nicki:
https://nickibookblog.blogspot.com/
https://www.facebook.com/nickisbookblog
Twitter: @nickisbookblog
Donate to support The Table Read
We strive to keep The Table Read free for both our readers and our contributors. If you have enjoyed our work, please consider donating to help keep The Table Read going!

Processing…
Success! You're on the list.
Whoops! There was an error and we couldn't process your subscription. Please reload the page and try again.