On The Table Read, "The Best Book Reader Magazine in the UK", psychotherapist Jonathan Coppin offers a different view on how to manage mental health in Other People: Something You Should Know.
Other People: Something You Should Know
Taking an alternative approach to mental health, psychotherapist Jonathan Coppin's Other People: Something You Should Know is a must-read to all those keen to learn more about mental health and its triggers.
The author's candid and accessible writings encourage the reader to take the macro view to better understand how the ideas underlying mental health conditions are impacting everyone, and it's the conviction that we're the only ones feeling the way we do that really harms us and makes people ill.
Offering well-developed and interesting hypotheses, supported by the most up to date research, Jonathan Coppin's book makes for compelling reading for those wishing to be more aware of mental health, as much as those simply interested in observing the human condition.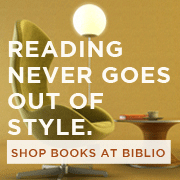 Managing Mental Health
Global reports of unprecedented levels of mental illness and our children have never seemed unhappier. We talk about mental health all the time, but we really don't know the first thing about it. We don't understand what happens in people's minds when mental health suffers.
Taking the best evidence from psychiatry, psychotherapy, psychology and neuroscience, Other People introduces us to the ideas that can hurt people so badly they need help. And reveals just how much the same ideas affect us all in every aspect of our lives, including the ways we think about mental health and try to treat it.
Psychology has always told us it's the things we can't see that hurt us most. Other People shows us how looking at other people can be the key to coming to terms with ourselves.
About Jonathan Coppin
"My book describes how remarkably little we know about mental health (and how hard we try to persuade ourselves that we do), identifies some important things we do know (but we don't widely acknowledge we know) and argues we should be spending more time looking at what's going on for other people in order to manage our own mental health, rather than rushing to examine ourselves in isolation in therapy, or pop pills, which is what happens at the moment when things go wrong."
Jonathan Coppin says: "I'm a psychotherapist in London. I trained in the NHS and work in private practice in the City, specialising in mental health at work.
"Before becoming a psychotherapist, I was one of the leading Mergers and Acquisitions lawyers in the country –my last couple of deals were the acquisition of Manchester United and the sale of Jaguar Land Rover."
Find Other People: Something You Should Know know:
Published by The Levertov Press, Other People: Something You Should Know is available on Amazon as follows:
Hardcover (£20.00) – https://amzn.to/3CB0HYo
Paperback (£12.99) – https://amzn.to/35KQZqJ
Kindle Format (£9.99) – https://amzn.to/35KQZqJ
Donate to support The Table Read
We strive to keep The Table Read free for both our readers and our contributors. If you have enjoyed our work, please consider donating to help keep The Table Read going!

Processing…
Success! You're on the list.
Whoops! There was an error and we couldn't process your subscription. Please reload the page and try again.