Written by JJ Barnes
I interviewed poet Kwaku Darko-Mensah Jnr about his love of poetry, what inspires him to write, and his new poetry collection, Flood Season.
Tell me a bit about who you are.
I write, I make music, and try to live with as much purpose and clarity as possible.
When did you first WANT to write poetry?
I first had the urge to write poetry in Secondary School.
When did you take a step to start writing poetry?
I began writing in a more focused way in my mid-teens.  Music was the gateway. That's where I got permission to write freely. I grew up influenced by 90's hip-hop, and I was a bit of a precocious reader so writing  poetry came very naturally.
How long did it take you to complete your first book from the first idea to release?
About a year and a half.
What made you want to write Flood Season?
The first impulse was having fragments of memories, sounds, pictures and conversations about family (with family) and about home. I was studying for my master's at the time and all the other forms of writing I was doing inevitably lead to the theme of my formative years in Accra and my family's diasporic experiences.  I wanted to condense those into a cohesive, somewhat, longform project.  I used that period to focus on a thesis project in poetry. That was the birth of this work.
What were your biggest challenges with writing Flood Season?
Once I settled on a direction, I had to find a way to distill the crux of what I was attempting to communicate. The tensions I feel around national identity and the state in general, and complexities around themes of belonging and desire.  So much of what I discovered sifting through family lore and personal history had to be whittled down to an elemental pulse that could be sustained through 40 pages of poetry. The research required for that kind of work can be tricky. Thankfully I had the time and assistance I needed.

Do you keep to a theme with your poems, or just go where the mood strikes?
I try to stick to a theme while setting the parameters wide enough so the spirit can walk through.
What is your favourite poem in Flood Season about and what inspired it?
Oh, I don't have a favorite, but I frequently revisit If Wishes were a Sound Burial. I love the idea of home as a sound.
Does music help you write or is it a distraction?
Either can happen depending on mood and the kind of music.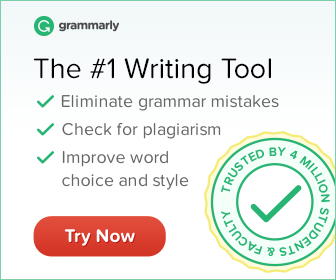 Did you get support with editing, and how much editing did Flood Season need?
I had seasoned editorial guidance. Some of the poems were completed as part of my MFA thesis as well so those pieces had already been through some kind of editing process.
What is the first piece of writing advice you would give to anyone inspired to write poetry?
My advice will be to listen. Try to become a discerning listener. Develop a listening ritual. Widen your understanding of what listening means and obviously read widely.
Can you give me a hint about any further books you're planning to write?
I can say that my research for this work has spilled over into other forms of writing and all that material will find a place soon.
And, finally, are your proud of your accomplishment? Was it worth the effort?
Yes. I believe the effort is the work in its entirety.
Pop all your book, website and social media links here so the readers can find you:
Flood Season by Kwaku Darko Mensah Jnr is published by flipped eye on 2nd December.
Donate to support The Table Read
We strive to keep The Table Read free for both our readers and our contributors. If you have enjoyed our work, please consider donating to help keep The Table Read going!

Processing…
Success! You're on the list.
Whoops! There was an error and we couldn't process your subscription. Please reload the page and try again.