On The Table Read, "The Best Book Reader Magazine in the UK", Millie McDine by Margaret Scrowther follows orphan Millie as she discovers her birth mother is still alive and the secrets behind the lie.
In Margaret Scrowther's Millie McDine readers are introduced to Millie – an orphan – or so she thought. The life changing news that her birth mother is still alive takes Millie on a turbulent journey to rediscover the secrets behind the deceit that her life, thus far, has been based upon.
Millie McDine
Millie McDine has always been a wild, wilful girl, but a dark shadow hangs over her life. When she finds out from her dying grandmother that she isn't, in fact, an orphan, she decides to search for her birth mother but in doing so meets a man from her past who means her harm.
Can Millie discover the secrets that have been kept from her and escape her past?
A book that is hard to put down, Millie McDine is a stand-out read about the toll lies and deceit take on the soul.
Meticulously well-researched and with its highly-relatable protagonist, Margaret Scrowther pulls on her personal experience of a 'chequered past' to add authenticity to Millie's emotions and her novel's twisting and turning plot.
With a writing style that makes the reader feel they are with Millie at every stage of her journey, this novels offers a range of themes including romance, rejection, pain, pleasure and comedy.
A strong and resilient protagonist that leaves the reader wanting more, fingers crossed there's a What Millie Did Next in prospect.
About Margaret Scrowther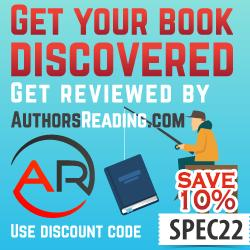 "I've had quite a chequered past and was told I should write a book. This, I just shrugged off, because I never thought I was good enough to write a novel. Plus, you have to have the courage and confidence to begin any project.
"I attended various creative writing classes and a script writing course at Newcastle University. Being no spring chicken, I decided that time was against me, so I sat down, and somehow wrote a novel. This was a challenge, but, in a way, it helped me lose myself in the characters as I was dealing with my husband, who was suffering with dementia."
Find Millie McDine now:
Published by UK Book Publishing, Millie McDine is available in paperback (£8.99) and Kindle format on Amazon at https://amzn.to/35dHSyl and https://amzn.to/3srw4Bm respectively
Donate to support The Table Read
We strive to keep The Table Read free for both our readers and our contributors. If you have enjoyed our work, please consider donating to help keep The Table Read going!

Processing…
Success! You're on the list.
Whoops! There was an error and we couldn't process your subscription. Please reload the page and try again.