Written by JJ Barnes
I interviewed author Segilola Salami about her career, her writing experiences, and her latest book, Yetunde.
Tell me a bit about who you are.
I'm mama to a beautiful little girl and we live in London. I wear lots of other hats – author, blogger, content writer, online marketer and podcaster. My first children's book was published in 2015 when I was on maternity leave.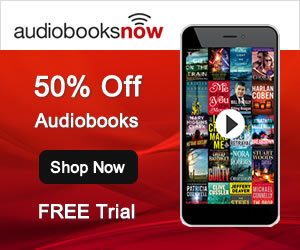 When did you first WANT to write a book?
I never intentionally set out to become an author. In fact, before my daughter was born, if you told me that I would become an author, I would have called you a liar. The year before my daughter was born, my mother passed away. During childbirth, I have a few complications, so coupled with the loss of my mother, I was not in a very good place at that time in my life. I found writing down the bedtime stories my mother used to tell me as a child helped me cope a little bit. One thing led to another then boom Yetunde: The Life and Times of a Yoruba Girl in London (book 1) was born.

When did you take a step to start writing?
Yetunde: The Life and Times of a Yoruba Girl in London (book 1) is my first children's book. One day, after writing down some more bedtime stories by my mother, I had what I thought was a brilliant idea – to turn those stories into animation with my daughter as the main character. However, I couldn't afford to pay for the animation. Whilst talking through my dilemma with a friend, it was suggested that I turned the script for the animation into a book. So, that was when I started working on the book.
How long did it take you to complete your first book from the first idea to release?
As I had already written Yetunde: The Life and Times of a Yoruba Girl in London (book 1) as a script for an animation series, it took me only a couple of days to convert it into the manuscript for a children's book. Once I had the first draft, I got some beta readers to check through the book, then I got an illustrator and book editors. I didn't keep track of the time but I don't think it took more one 3 months before the book was published.
How long did it take you to complete your latest book from the first idea to release?
Yetunde: An Ode to My Mother was meant to be book 1.5 of the series. At the time, it felt like my emotions were getting out of control and I needed to birth everything I was feeling, everything I was thinking. I was hurting because my mother always wanted to be a grandmother but never got to meet my daughter. I was hurting because I chased after my career and barely saw my mother since I was 17. I realised that speaking with her everyday over the phone was just not enough. The realisation came when it was too late. So I wrote! It's been a few years now, so I don't have the exact timelines. However, I know that Yetunde: The Life and Times of a Yoruba Girl in London (book 1) was published in August 2015 and Yetunde: An Ode to My Mother was made available as a pre-order in December 2015 and published in March 2016.
Focusing on your latest release. What made you want to write this book?
The working title for the latest book I am working on is "A CLARION CALL FOR AFRICANS: THINGS WE CAN LEARN FROM OTHERS TO GROW OUR COMMUNITIES."
As an author, I find that the characters in each book I want to write tell me what to write. Whilst this book is non-fiction, I find that the words in the book have been playing around in my head for a long time. As a Nigerian, I feel that there are so many things Africans can and should be doing to improve our societies. I hope to inspire the reader (even if the person is not African) to be more supportive of their environment and communities. I hope that we can learn from history, I hope that we can learn from our neighbours.

What were your biggest challenges with writing Yetunde?
Right now, I would say that my biggest challenge has been finding the time to sit down and write without interruption. It's the school holidays and I have to entertain my daughter as well as work from home.
I think this has been a major limiting factor in writing the rest of the Yetunde series.
I wrote a paranormal romance Abiku: A Battle Of Gods under the name Elizabeth Salawu. It is book 1 in the Abiku series and just like the Yetunde series, I have not had the time to finish writing the next book.
I do hope that once school is back in session, I can work on finishing at least one book before the end of November. The school closures due to the pandemic has not made the situation better"
Who or what inspired you when creating your Protagonist?
For the Yetunde books, it was definitely my mother and my daughter. I think of the books as the relationship my mother would have had with my daughter if she were still alive
For the Abiku books, again inspired by my daughter. I wrote it as a message to her should I not be alive when she becomes a young woman. I hoped to tell her that it is perfectly OK to embrace her sexuality and there is no shame whatsoever when it comes to her choices.
As a woman, I have found that it is ok for men to have multiple intimate partners but it's almost taboo for a woman to have a healthy sexual appetite and she gets called names. I hope that in future sl*t-shaming ends.
Funny enough, my protagonist got a lot of hate (in some of the reviews that I read) because of this.
More From Segilola Salami:
AUTHOR | BLOGGER AND CONTENT WRITER | PODCASTER
Did you know that I am a freelance content writer (amongst my numerous hats)? Please let me know if you have any writing needs that you want to outsource and I would be glad to get onboard with you. Just reply to this email or BOOK ONE OF MY CONTENT WRITING AND ONLINE MARKETING SERVICES
If you would like to appear as a guest on my show, please BOOK YOUR PODCAST INTERVIEW AND PROMOTIONS ON THE SEGILOLA SALAMI SHOW
SUPPORT MY PODCAST WITH A DONATION
ENROL IN MY GRIEF RESOLUTION COURSE
Please connect with me on
LinkedIn
Twitter
Facebook
Please donate to my JustGiving Crowdfunding Page: Help raise £50000 to help fund the building of a new school in Abuja, Nigeria.
Please pre-order my latest self help, motivational book on Amazon
Please listen to The Segilola Salami Show on Stitcher
Processing…
Success! You're on the list.
Whoops! There was an error and we couldn't process your subscription. Please reload the page and try again.