On The Table Read, "The Best Book Reader Magazine in the UK", author Jemma Wayne shares details of her new thriller book, When I Close My Eyes, and the experiences that inspired her to write it.
When I Close My Eyes
As a child, Lilith sleepwalks. Sometimes with terrible consequences. As a young adult, Lilith makes a rule – she will always sleep alone. She will never get married, she will never have children, and she will never allow anyone to get close to her.
20 years later Lilith is a successful Hollywood screenwriter living in LA who has left her past behind and couldn't be happier.
But everything changes one night when her childhood friend Cassius turns up on her doorstep with his three-year-old daughter Jessie.
Offering her oldest friend a haven from the devastating loss of his wife, Lilith breaks all her own rules and invites him and his child to stay. Lilith and Jessie soon become inseparable and as the days pass, Lilith realizes just how much she wants to be a mother. Just how much she wishes Jessie was hers.
Then the unthinkable happens. At the same time that Lilith starts sleepwalking again, Jessie disappears in the middle of the night.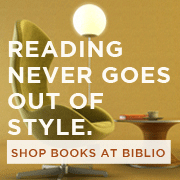 Inspiration For When I Close My Eyes
As a child Jemma was a sleepwalker. Two terrifying incidents happened to Jemma – climbing and falling through glass shelves, landing in a pile of broken glass; and taking her baby brother from his cot.  
As a child Jemma was extremely concerned that she would hurt herself or her brother unintentionally while sleepwalking and this inspired the novel. One of Jemma's children is also a sleepwalker.
Forced to confront old fears and compulsions, Lilith's world begins to unravel as the psychological trauma of her childhood comes rushing back.
In the novel Lilith suffers from OCD. Jemma has a very close family friend who suffers with OCD and has seen first hand the huge impact this has had on their life.
The novel is set between Marlow in Buckinghamshire – where Jemma's grandparents lived, and LA in California, where Jemma lived for the first four years of her life with her American composer father. Jemma is happy to write about her formative memories of 80s LA.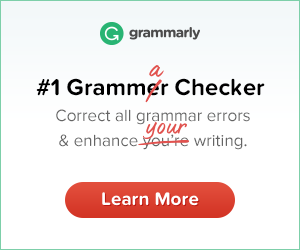 About Jemma Wayne
Jemma Wayne has written three critically acclaimed literary novels which between them have been longlisted for the Baileys Women's Prize for Fiction and shortlisted for both The Guardian Not the Booker Prize and The Waverton Good Read Award. 
Jemma Wayne's fourth book, When I Close My Eyes, is a gripping literary suspense novel published by Legend Press in Paperback Original on 3rd May 2022.
As a journalist, her work has appeared across multiple national publications, including The Telegraph, The Spectator, Evening Standard, The Independent, Red Magazine, National Geographic and Huffington Post, among others
Jemma graduated from Cambridge University with an academic scholarship for her achievements in Social and Political Science before going on to obtain her PGDIP in Broadcast journalism from the University of Westminster.
Jemma grew up in a musical household as the daughter of Jeff Wayne, the American composer behind the Ivor Novello award winning musical The War of the Worlds. Jemma lives in North London with her husband and three children. 
Donate to support The Table Read
We strive to keep The Table Read free for both our readers and our contributors. If you have enjoyed our work, please consider donating to help keep The Table Read going!

Processing…
Success! You're on the list.
Whoops! There was an error and we couldn't process your subscription. Please reload the page and try again.