On The Table Read, "the best book magazine in the UK", horror story Dark Minds by Stuart Byng follows Rob and Sarah Parrish after the disappearance of their son James, in a town where not everything is at it seems.
Stuart Byng's Dark Minds tells the story of the Parrish family, who have recently moved to the small town of Redwell. All is going well with their new life, until traumatically Rob and Sarah's son, James, goes missing. As the whole community comes together in the search, more murderous mayhem ensues before a furtive stranger, Kaleb, shares news that the local doctor is far from what he first appears to be.
Can Kaleb help return James to his parents and in doing so, overcome the evil that has threatened Redwell for hundreds of years?
Horror Story
A horror tale that will have fans of the genre wanting to devour the whole book in one session, Stuart Byng captivates with his tale of good versus evil.
Well-crafted with plot twists and turns that flow as the narrative unfolds, the author not only uses the emotions of the parents whose son has gone missing to great effect, but his characterisation of the seemingly innocuous doctor keeps the reader firmly on the edge of their seat.
With a high-octane scare factor throughout, this debut contemporary horror novel not only showcases the author's passion for his subject matter, but his spine-chilling creative writing skills which are on par with the best of his horror and suspense thriller peers.
Dark Minds
A local doctor seems perfect, but he hides a secret. With the help of another powerful force, can James defeat this evil in Redwell?
After moving into their seemingly perfect new home in the idyllic English village of Redwell, the Parrish family discover that there is a dark underbelly to this place.
As James settles into his new school, he gets caught up in the dark work of the local Doctor. He gets on the wrong side of Jeremiah. He must now try to make sense of the grave situation he finds himself in.
With the help of Kaleb, James manages to put together a plan of action. Will the confrontation of two powerful forces end in the triumph of good or evil?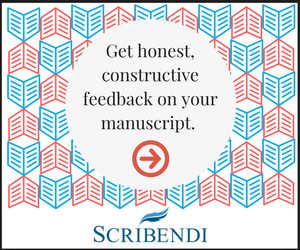 About Stuart Byng
Stuart Byng was born in Stourbridge, in the West Midlands in 1976.
Having enjoyed a varied career, including time spent working as a courier, shop assistant, window cleaner, and internet researcher his passion has always been for writing and his favourite author is Stephen King.
Having initially self-published his first novel, Dark Minds, in 2007,he has recently added the latest edition into the Kindle Store, which also features his two short story collections, Avenues Of Darkness and As Night Falls.
Stuart Byng is currently working on his second novel, Kito.
Find Dark Minds now:
Independently published, Dark Minds is available in paperback (£7.99) and Kindle format on Amazon at https://amzn.to/3KZYmZN and https://amzn.to/37vI1ya
Donate to support The Table Read
We strive to keep The Table Read free for both our readers and our contributors. If you have enjoyed our work, please consider donating to help keep The Table Read going!

Processing…
Success! You're on the list.
Whoops! There was an error and we couldn't process your subscription. Please reload the page and try again.