On The Table Read, "The Best Book Reader Magazine in the UK", Kelly O'Flaherty's unforgettable 'Cuts & Bruises' tells of an unspoken bond between two teenagers Samantha and Michael. Far from a story about a boy saving a girl, it is a story about two people saving each other.
Mental Health Awareness
With the need for improved mental health services heightened following last year's pandemic, Kelly O'Flaherty's tale of two teenagers beset with their own personal demons is both timely and poignant.
Writing with sensitivity and understanding, the author – who has her own personal experience of depression – wrote the first draft of Cuts & Bruises as a form of therapy. Laying forgotten for years, a new spark of inspiration brought the story of Samanatha and Michael back to life, and publication.
With the author's belief that many people don't talk about their struggles because they feel like they have no right to be struggling, Cuts & Bruises is a novel that will become a cherished 'friend' for every teenager or adult that needs proof that they're not alone.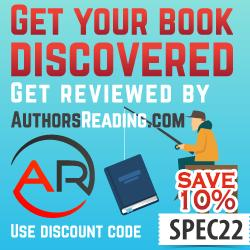 Cuts & Bruises
"I'd imagine my family finding me and wonder how they'd react. Would they be surprised? Devastated? Relieved? Would I survive? Would they find me just at the last second, resuscitating me at the vital moment before I could slip away? I could see their angry faces flashing before my eyes, screaming, Selfish, selfish, selfish! How selfish can you be?"
Life has become banal and monotonous for 16-year-old Samantha Ward. The blade she drags across her skin is the only thing that makes her feel alive, that makes her feel real.
With the death of her beloved grandmother and the rejection of her best friend, Samantha falls ever further into the grips of her darkness, every day adding to the collection of marks on her skin.
Desperate and tired of waiting for change, Samantha ventures out into the rain and finds herself drawn to the graveyard nearby. She stumbles across her classmate Michael Gallagher with a noose swaying behind him. Choosing careful words, Samantha convinces him to leave it behind.
With an unspoken bond between them, a friendship blooms. But as Samantha struggles to keep her habit a secret, she realises that Michael is hiding his own secrets too.
Centred around the theme of mental health, it is similar in tone to the likes of "The Fault in Our Stars" and "The Perks of Being a Wallflower."
Kelly O'Flaherty
"Everyone has heard the mantra "you're not alone" but how many believe it? When I was younger, the only time I would believe it was when I would hear other people sharing their stories, through books, articles, and songs.
"I believe it's important that we normalise discussing mental health. Mental health should be as readily discussed as physical health, it is something we each need to take care of on a daily basis. There is no shame in admitting when you're struggling. Whilst I poured my own experiences into Samantha's story, I also thought about the stigma surrounding mental health for men and how the well-known phrase "big boys don't cry" has made it even harder for them to open up. Men are taught to be tough, to look after everyone else before themselves. This is a big part of Michael's story and motivations.
"Depression can develop for any reason, or seemingly no reason. This is a big key message for me. I've heard so many stories of people suffering from depression due to horrific events in their lives; abuse, bullying, you name it. Those stories are perfectly valid, of course, but I couldn't help but feel like, by comparison, I had no right to be unhappy. I should be grateful. Don't people always say that? So, I really wanted to focus on that idea with Cuts & Bruises, to show that depression can happen for any number of reasons. Mine was mostly born out of loneliness and monotony/boredom which is just as valid as depression born out of trauma.
"I hope that this book can help people who are struggling (if they are in a good enough place to read it) but I also hope it can help other people (such as parents and friends) to have a greater understanding of what it's like to live with depression and thus be able to offer support and understanding to their peers and children. Above all, I hope it sparks a conversation about mental health."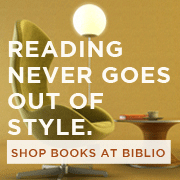 About Kelly O'Flaherty
Kelly O'Flaherty is a novelist with a strong educational and creative background. As a teenager, struggles with depression and self-harming tendencies became a part of her everyday life. Keeping a journal and learning to play music truly helped young Kelly to find her way out of the fog.
Kelly holds a BSc in Digital Animation, amongst other creative college courses, which taught her many aspects of storytelling and the craft of narrative. Her final year film was also centred around the topic of mental health and her dissertation studied the representation of mental health within film, from which she also learnt about a myriad of psychological ideas and how media needs to step up in the fight against mental health stigma. She hopes that Cuts & Bruises can help do just that.
She currently works as part of the film industry (as a VFX Compositor) in Dublin but hails from (the real capital of) Cork. A creative mind bursting with a desire to learn, she is an avid reader of many genres and still turns to writing and music to help stave off the demons. She wrote Cuts & Bruises not for herself, but for every struggling teenager (and adult) out there who needs proof that they are not alone.
Find more from Kelly O'Flaherty:
Interview on The Table Read: https://thetableread.co.uk/author-interview-kelly-oflaherty-cuts-bruises/
twitter: @_oflahertykelly
insta: @oflahertykelly
facebook: @oflahertykelly
Published by Cranthorpe Millner on 24th May 2022 Cuts & Bruises is available in paperback (£8.99) and eBook format.
Waterstones:
https://www.waterstones.com/book/cuts-and-bruises/kelly-oflaherty/9781803780191
Amazon: https://www.amazon.co.uk/Cuts-Bruises-Kelly-OFlaherty/dp/1803780193/ref=tmm_pap_swatch_0?_encoding=UTF8&qid=1646689677&sr=8-1
WHSmith:
https://www.whsmith.co.uk/products/cuts-and-bruises/kelly-oflaherty/paperback/9781803780191.html
Foyles:
https://www.foyles.co.uk/witem/childrens/cuts-and-bruises,kelly-oflaherty-9781803780191?term=kelly+o%27flaherty
Donate to support The Table Read
We strive to keep The Table Read free for both our readers and our contributors. If you have enjoyed our work, please consider donating to help keep The Table Read going!

Processing…
Success! You're on the list.
Whoops! There was an error and we couldn't process your subscription. Please reload the page and try again.